Are you looking for the ideal gift for a beach-loving friend or family member? Look no further! We have curated a list of 13 fantastic gift ideas that are affordable, practical, and perfect for adults who enjoy spending time at the beach. These items will enhance their beach experience and provide endless fun in the sun. Best of all, they can easily be purchased online, ensuring convenience and prompt delivery. Let's dive in and explore these wonderful beach-inspired gift ideas.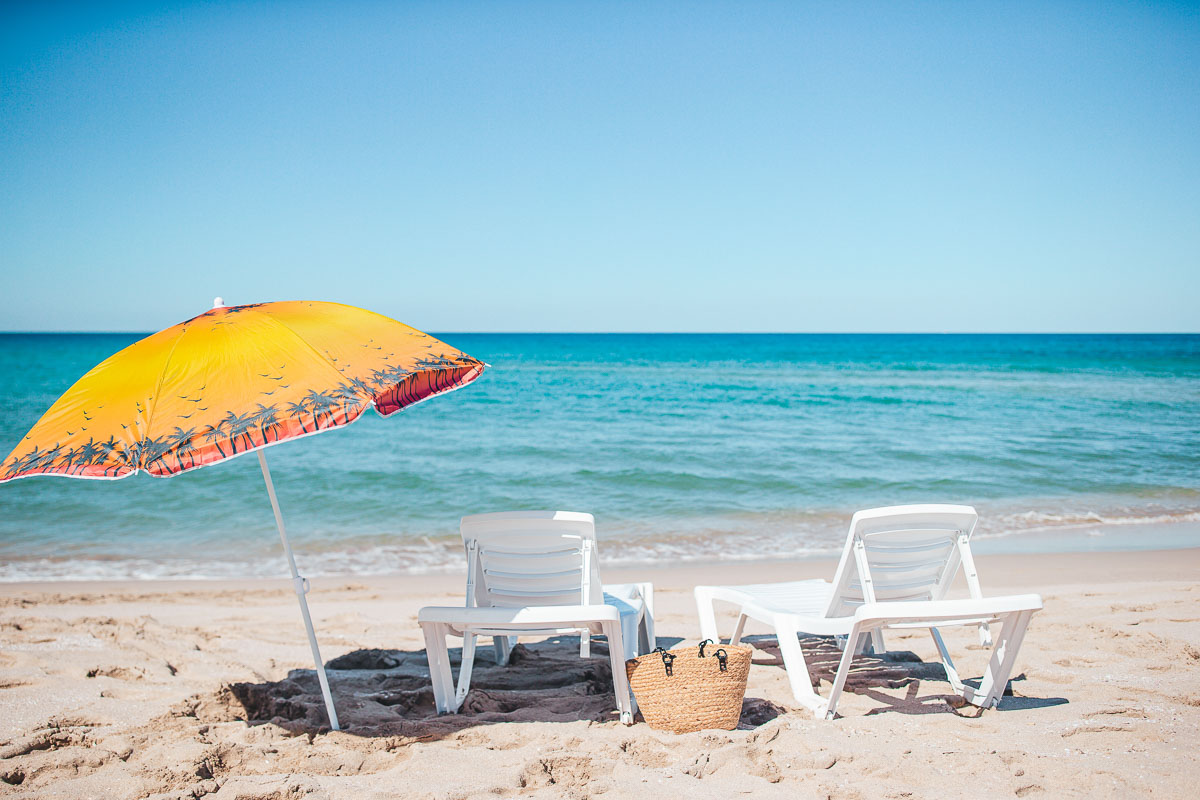 This post may contain affiliate link(s). As an Amazon Associate, I earn from qualifying purchases. See Disclosure.
Beach Cup Holders
Beach cup holders are a must-have accessory for any beach lover. These handy gadgets are seriously the best gift for beach lovers. They securely hold beverages in the sand, preventing spills and keeping drinks within reach. Whether enjoying a refreshing cocktail or a cool soda, your beach-loving friend will appreciate the convenience and practicality of a beach cup holder. Look for collapsible, lightweight designs that are easy to carry and are compatible with various cup sizes.
Sand-Free Towels
Sand-free towels are a game-changer for beachgoers. Made from innovative materials that repel sand, these towels allow sand particles to brush off, leaving the towel clean and sand-free easily. Your beach-loving friend will no longer have to deal with sandy messes while trying to relax on their towel. Opt for quick-drying and lightweight sand-free towels that are spacious enough for lounging.
Water-Resistant Tote
A water-resistant tote is an essential item for beach enthusiasts, and it'd make a great birthday gift. These totes are designed to withstand splashes and keep belongings dry, making them perfect for carrying towels, sunscreen, snacks, and other beach essentials. Look for totes with multiple compartments and sturdy straps for added convenience and durability. A stylish and functional water-resistant tote will make beach trips even more enjoyable for your loved one.
Foldable Beach Chair
A foldable beach chair is a fantastic gift for anyone who loves to lounge comfortably by the water. These chairs are lightweight, portable, and easily folded for convenient transportation and storage. Look for chairs with adjustable reclining positions and built-in cup holders for comfort. These Tommy Bahama's beach chairs are my favoite. They are compact, and they lay flat so you can get all the sun you like. Your beach-loving friend will appreciate having their cozy spot to relax and soak up the sun at the beach.
Insulated Cooler Bag
An insulated cooler bag is a practical and thoughtful beach gift for those who enjoy picnics or keeping their beverages and snacks cool during hot beach days. Look for a spacious bag with thermal insulation to keep food and drinks cold for an extended period. Opt for a lightweight and easy-to-carry design with additional pockets for storing utensils and other essentials. I love the look and design of these bags – who says you can't be stylish while keeping your food cool?
Waterproof Bluetooth Speaker
Enhance the beach experience with a waterproof Bluetooth speaker. These portable speakers are designed to withstand water splashes and sand, allowing your loved one to enjoy their favorite tunes while relaxing by the waves. Look for speakers with long battery life, excellent sound quality, and durable construction. A waterproof Bluetooth speaker will add a fun and lively atmosphere to any beach gathering.
Portable Sun Shelter
Help your beach-loving friend stay protected from the sun with a portable sun shelter. These lightweight and easy-to-assemble shelters provide shade and shelter from harmful UV rays. Look for sun shelters with SPF-rated fabric and sturdy construction to ensure durability. A portable sun shelter will allow your loved one to enjoy extended hours at the beach without worrying about sunburns or overheating. The only downside to a sun shelter is that on windy days you may have issues holding it down. This sun shade is large enough for the whole family.
Beach Umbrella
A beach umbrella is a classic and practical gift for beach enthusiasts. It provides shade and protection from the sun, allowing beachgoers to relax comfortably. Look for umbrellas with sturdy frames, adjustable angles, and UV-resistant fabric. Opt for lightweight and easy-to-carry designs that can be set up effortlessly. I love beach umbrellas because they're smaller and easier to set up which makes them perfect for one or two beach-goers. A beach umbrella is a timeless gift that will be appreciated during countless beach adventures.
Beach Games
Add some excitement to beach trips with beach games. From beach volleyball and paddleball to frisbee and beach ball games like spikeball (a cross between foursquare and volleyball), there are numerous options to choose from. Consider the preferences of your loved one and select a game that suits their interests. Beach games encourage social interaction, friendly competition, and endless fun under the sun.
Beach Tent
A beach tent provides privacy, shade, and protection from wind and sand. It's an excellent gift for beach lovers who appreciate a bit of seclusion and comfort. Look for tents with easy setup and sturdy construction, capable of withstanding beach conditions. Opt for lightweight and compact designs that can be easily transported. A beach tent will create a cozy and relaxing oasis for your loved ones at the beach.
Waterproof Phone Pouch
A waterproof phone pouch is a practical accessory that allows beach lovers to protect their smartphones from water, sand, and other elements. These pouches provide a secure and transparent casing, allowing users to use their phone's functionalities while keeping it safe. Look for pouches with adjustable lanyards and additional compartments for storing small essentials like keys and cards. These waterproof phone pouches come in a 2-pack, and I use them whenever we're around water. I especially love using phone pouches at beach bars and if you're island hopping, check out the best beach bars in Anguilla.
Beach Blanket
A beach blanket is a versatile gift that offers a comfortable and spacious area to relax and soak up the sun. Look for blankets made from durable, sand-resistant materials and large enough to accommodate friends or family. Opt for lightweight and compact designs that are easy to carry. A beach blanket will provide a cozy spot for your loved ones to lounge and enjoy their time at the beach. This beach blanket it large enough for the whole family, and it comes in a great selection of colors.
Sun Hat
Help your beach-loving friends stay protected from the sun in style with a fashionable sun hat. Look for hats with wide brims that provide ample shade for the face, neck, and shoulders. Opt for breathable materials and adjustable straps for a comfortable fit. A sun hat offers sun protection and adds a stylish touch to any beach outfit. These sun hats are perfect for men or women; I bought one for my husband but I wear it all the time!
Waterproof Camera
Capture unforgettable beach moments with a waterproof camera. These cameras are designed to withstand water, allowing beachgoers to take stunning underwater photos and videos. Look for cameras with high-resolution capabilities, durable construction, and user-friendly features. I had no idea how much better our vacation pictures could be until I had one of these waterproof cameras! A waterproof camera will enable your loved one to preserve their beach memories and create lasting mementos.
Conclusion
These 13 gift ideas for beach lovers will impress and bring joy to your loved ones who adore spending time at the beach. Whether they're lounging, playing games, or capturing memories, these practical and affordable gifts will enhance their beach experience and create lasting memories. Shop online to explore these fantastic gift options and surprise your beach-loving friend with a present they'll appreciate. Happy gifting, and enjoy the sun, sand and surf!