GUST is a contemporary Mediterranean fusion eatery that's bringing big-city flavors to small-town Alliston. Charming through and through, this locally-owned and operated gem is a must-try for anyone craving an exceptional meal.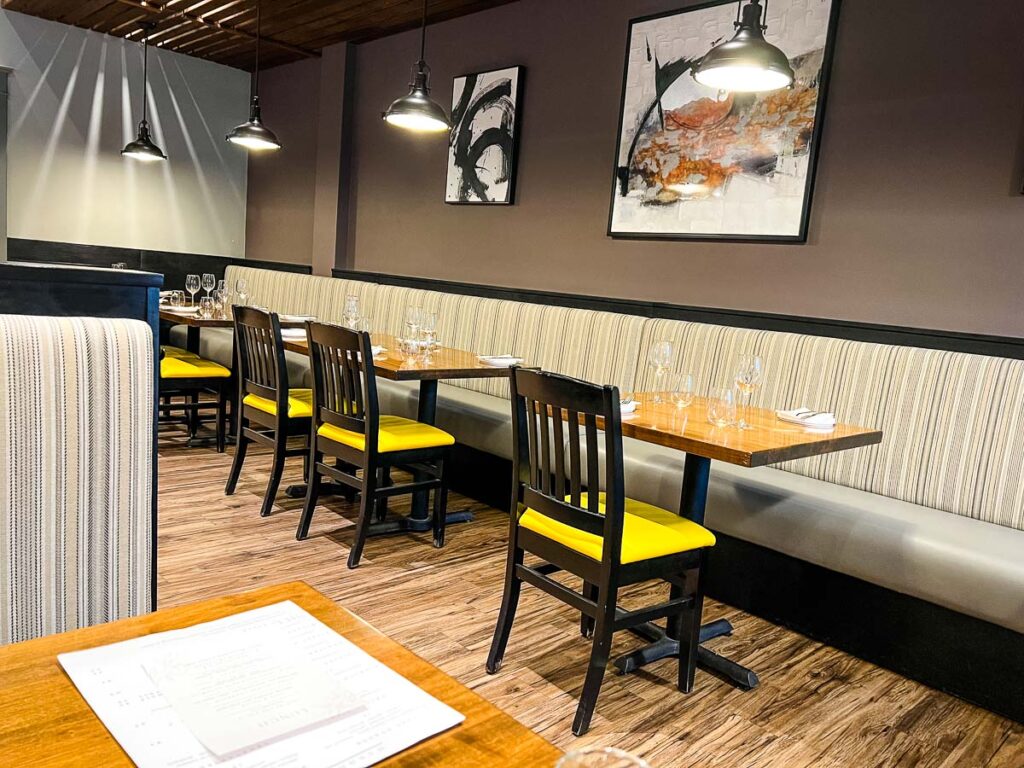 World-Class Cuisine in Alliston
Tucked away in a contemporary building on Victoria St. E (Highway 89) in Alliston is Gust. Recently opened at the time of our visit, Matthew and I discovered this spot when weekending in this charming little town. I had already made dinner plans for both our evenings at Da Grazie and Williams, but we stopped by on a cold November day for lunch.
Unbeknownst to us, Gust had only recently opened – about 2.5 months prior to our visit – and had even more recently just launched their lunch menu. That was fine by me because we had an excellent meal!
Featuring Mediterranean-fusion cuisine, the lunch menu was a little less exotic. I enjoyed their soup and salad combo (more on that soup below) and shared duck fat fries with Matthew, who enjoyed the Crispy Chicken Sandwich with apple slaw, pickles, and a spicy Sriracha mayo.
The Food
I have had a LOT of soup. I have written and published a soup cookbook, have a billion soup recipes on my blogs, and have been hand-crafting soups in 2 countries over the course of my career as a chef, and the soup of the day, Potato, Cheese, Beer Soup, knocked me off my chair. It was stunning. It was rich and silky with just the right amount of beef flavor. Not too cheesy; it was sublime. It was so good I ordered a second serving to take back home with us. Damir Tas, the owner of Gust Restaurant, nailed it. Bravo! Yes, I get excited about soups 🙂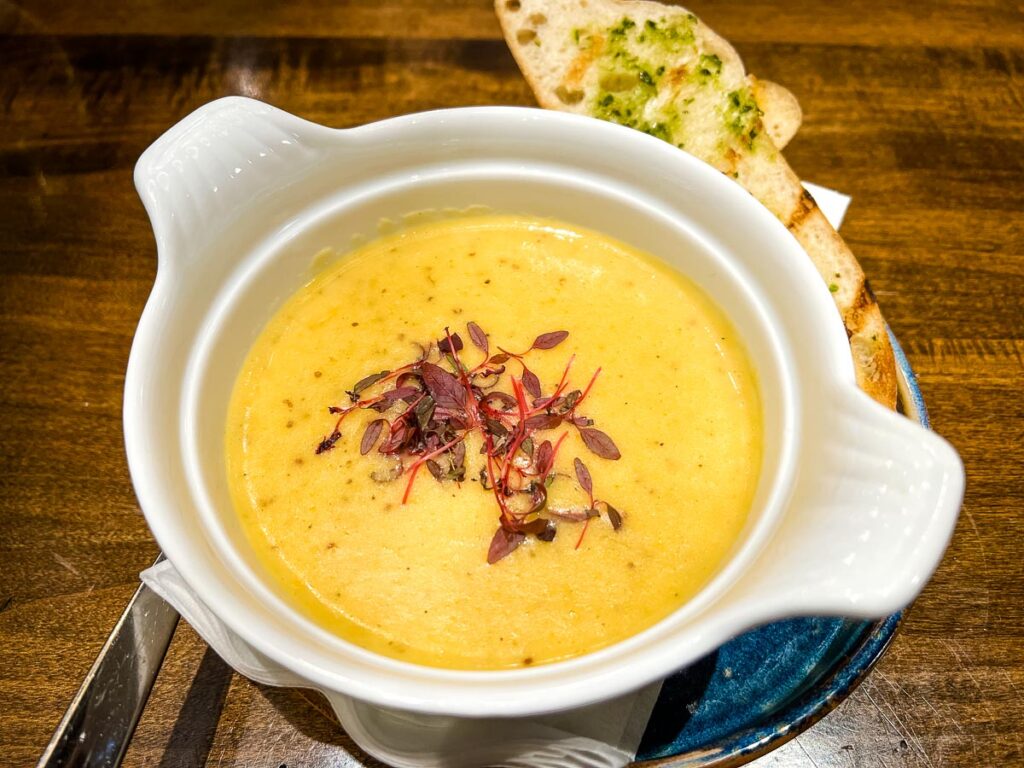 Matthew Crispy Chicken Sandwich was also terrific, with plenty of crispy chicken, a substantial brioche bun to hold it all together, and plenty of flavor.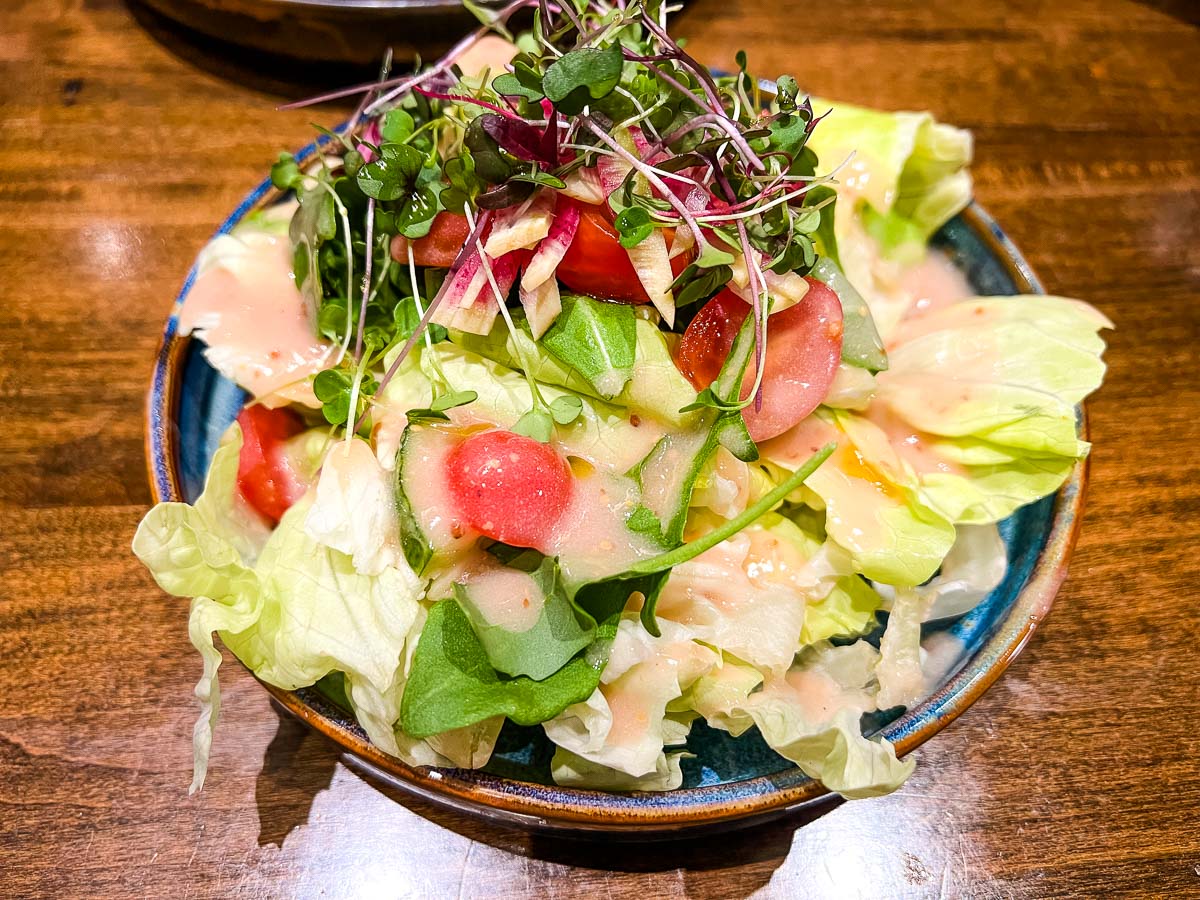 With the quality of ingredients and the obvious skill of the chef, I've no doubt that dinner at Gust would have been remarkable. I'm just sorry we weren't there another night to try it.
The Ambiance
The inside of Gust is lovely. It is chic and contemporary while still being warm and welcoming. There were plenty of dividers to break up the sound, and a lively bar greets guests when they walk in. There were plenty of seating options, with most tables including both chairs and benches. It was well-lit, the music wasn't too loud, and it was upscale but still casual and inviting.
The Menus at Gust
The lunch menu ticked all the boxes with flavorful and approachable fare. The dinner menus were a bit more adventuresome and a lovely alternative to typical Ontario fare. While we weren't there for dinner, I have no doubt that it would have been fabulous. I would have loved to try the yuca fries, fillet whole fish (a rare offering in central Ontario), or the risotto. Also available were wines, beers, and cocktails.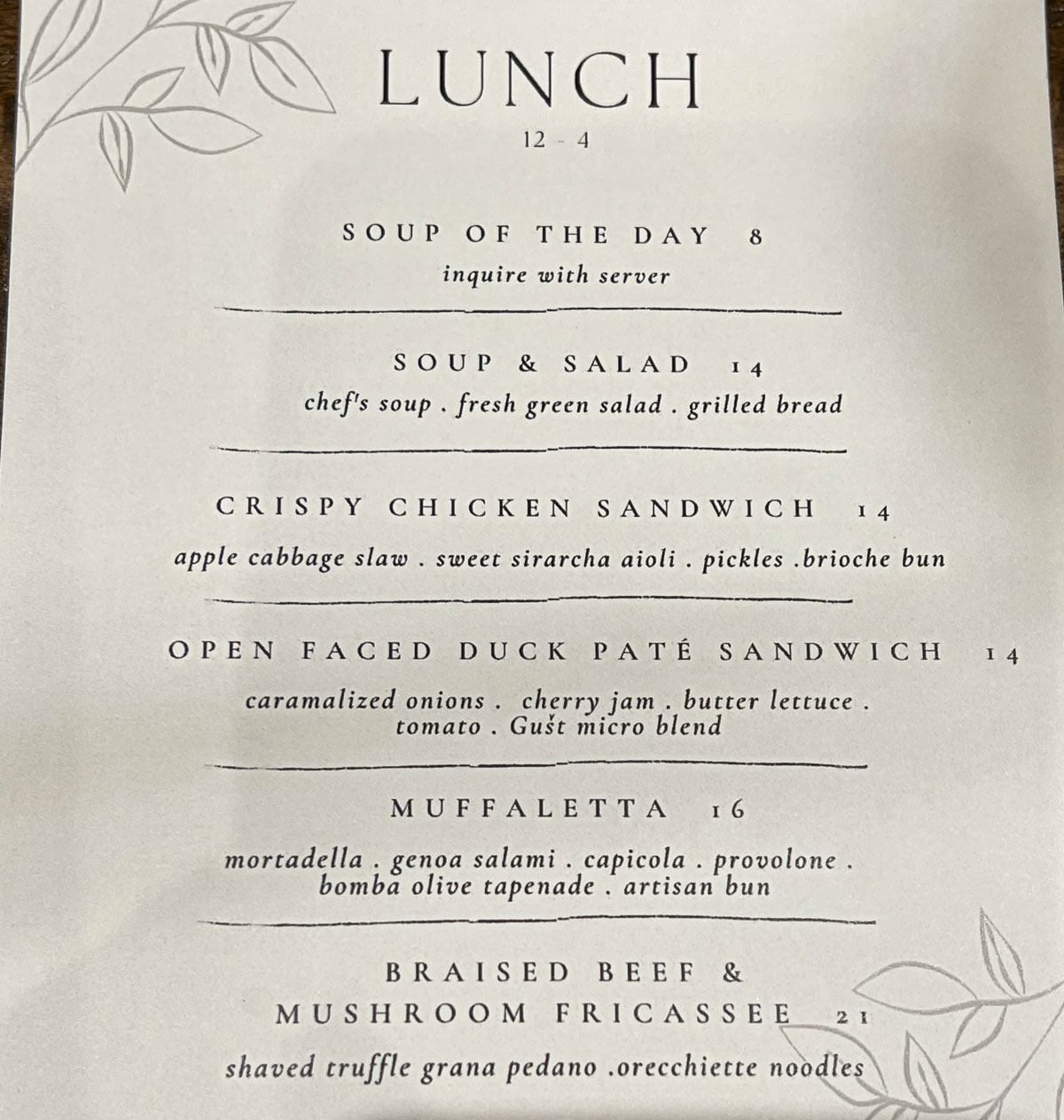 The Final Word
I heartily recommend Gust. It was modern, different, and delicious, and the service was spot-on. Prices were in-line with other restaurant fare of this calibre, and if we lived in Alliston, we'd be regulars at this local gem.
Contact Info for Gust
Have you dined at Gust in Alliston? Leave your thoughts below in the comments!