The Royal York, still one of Toronto's poshest hotels, is famous for a lot of things, including their high tea. This is the perfect way to enjoy a leisurely afternoon, and with world-class service and food, High Tea at the Royal York should be on everyone's bucket list.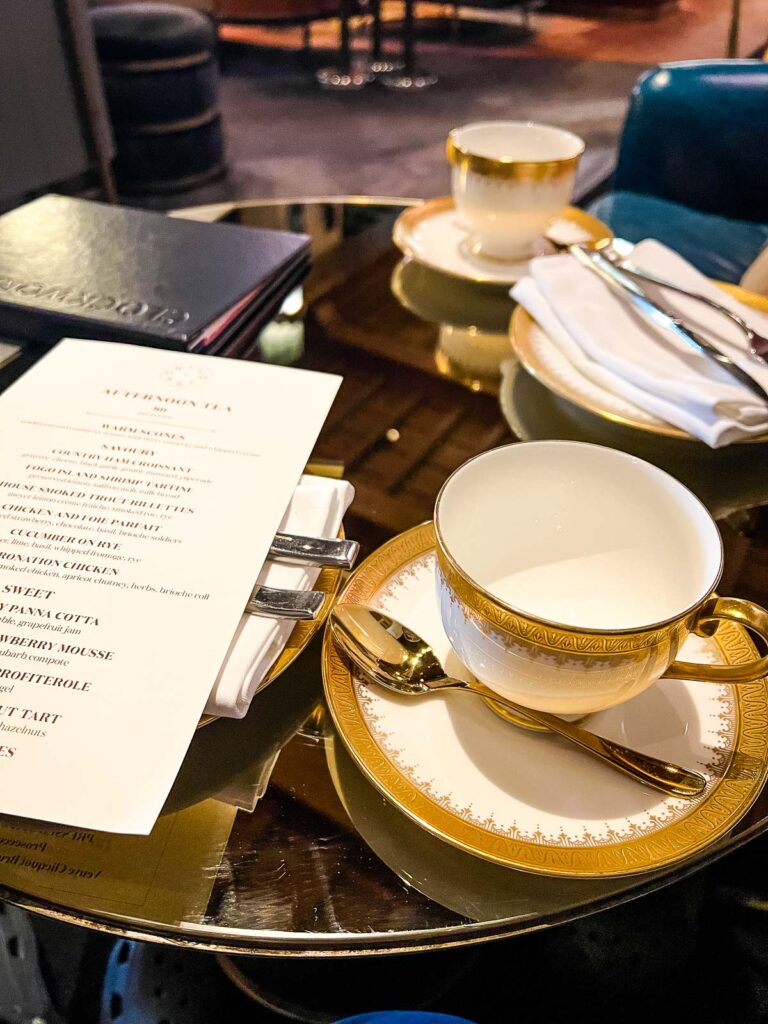 A Timeless Classic
Royal York has been serving high tea since 1929, and in the nearly 100 years they've been pouring perfectly brewed cups of tea and scrumptious finger food, they've got it down to a science. From the stunning selection of teas to hand-crafted finger sandwiches and desserts, this is indeed a royal feast and the perfect way to spend your Saturday or Sunday afternoon.
A Grand Lobby Tradition
As soon as you walk into the Fairmont Royal York, you know you're somewhere special. And, right in the middle of the Grand Lobby is the iconic Clockwork Bar, which hosts, among other things, their famous High Tea. Make reservations because this is the place to go for a decadent afternoon.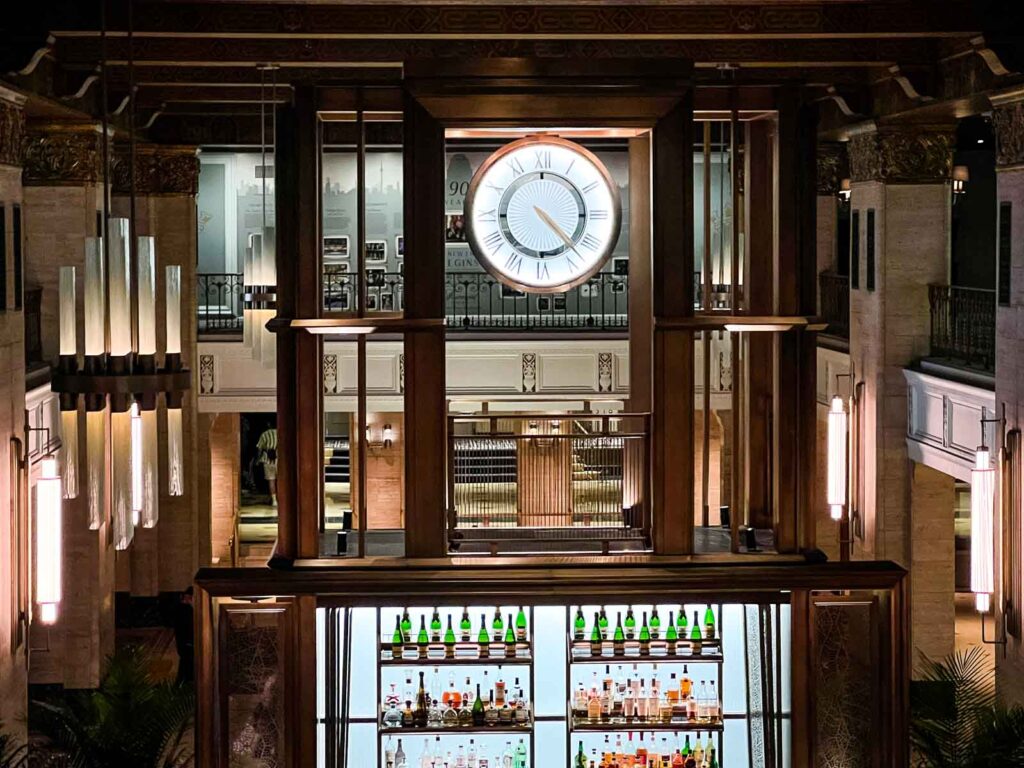 Matthew and I took a road trip to Toronto for one night, and we decided to book high tea and see what it was all about. I'm not sure this was a good idea because, as my very first high tea experience, it set the bar pretty darn high.
Of course, the service was impeccable, and from the moment we were seated in plush and cozy chairs with a table between us, I knew we were in for a treat.
The waitress brought around the tea menu first, which was loaded with everything from classics like English breakfast to fruity and herbal teas. I'm a big tea drinker, so I went right to one of my favorites, creamy Earl Grey, while Matthew opted for oolong sweet watermelon.
We each had our own Royal Doulton (of course) teapot and cups, and the servers were quick to bring around hot water refills.
Handcrafted Finger Sandwiches and Sweets
Shortly after we had our tea, we were given a little plate of condiments for their famous scones, which were delivered to our table right after. From the honey butter to the berry compote and whipped cream, it was fun to nibble on these little scones with the various toppings.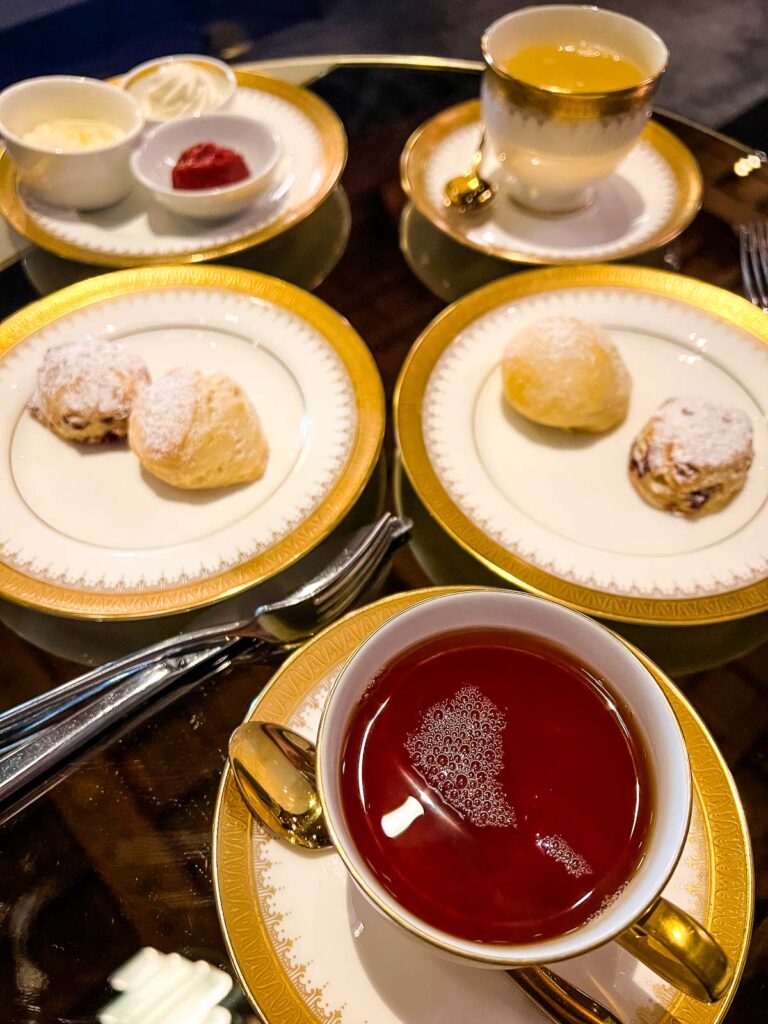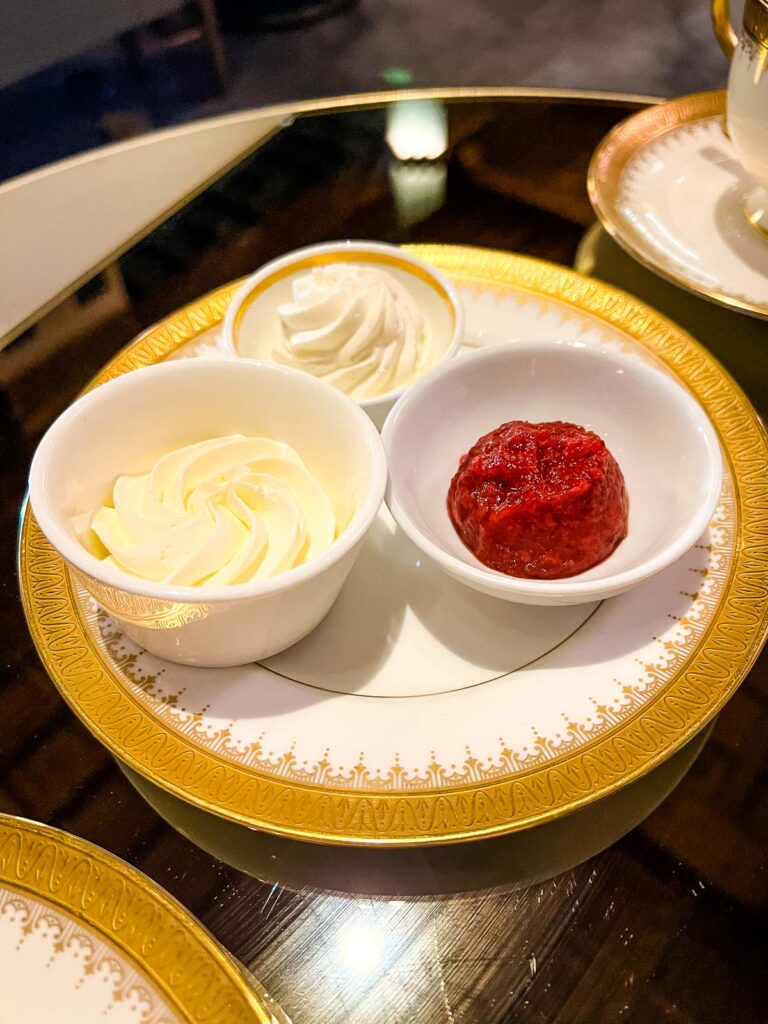 Once those had swiftly been devoured, we were brought the tower of treats. The tiered tower contained both sweet and savory delights, all designed to be daintily nibbled. I'll add pictures to the various treats, but some standouts included the Country Ham Croissant with piperade. Piperade is new to me (it's a tomato, onion, and pepper condiment), and the foodie in me did some research. I now have a jar of piment d'Espelette, or Espelette pepper, a chili that's native to the Basque area of France, and I have plans to make piperade and post it on my food blog, Cook What You Love.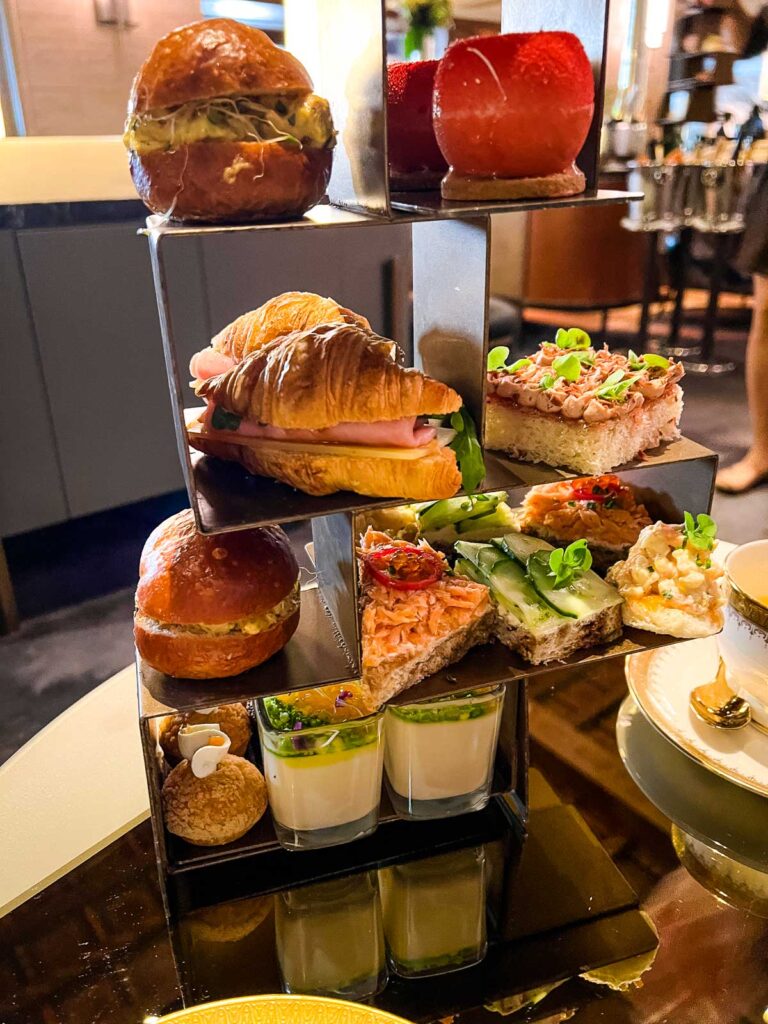 Other standouts included the Fogo Island Shrimp Tartine with tiny, sweet, creamy shrimp and oodles of flavor and the Coronation Chicken.
I particularly appreciated how each tiny sandwich was on its own kind of bread, and they were perfectly presented on the display. There were 2 of each sandwich, so it was perfect. And, with quite a selection, we were filling up by the time we got to the desserts.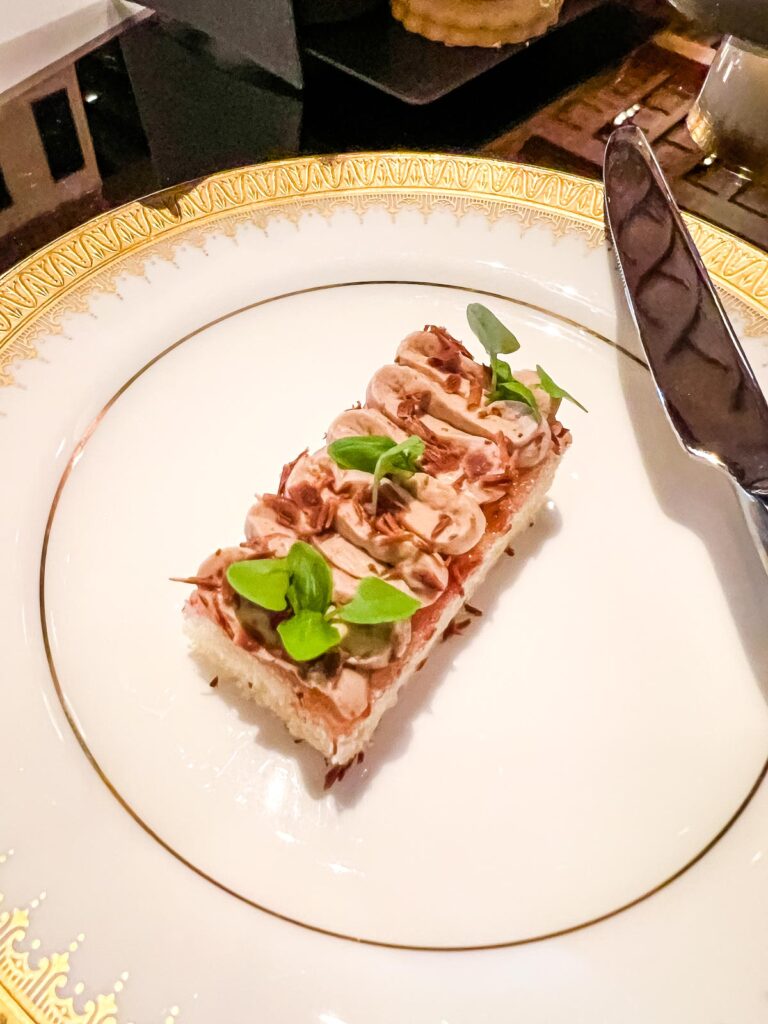 For the desserts, the standouts included the Rhubarb and Strawberry Mousse, which looked like a shining ruby sitting on the display, and the Chocolate Hazlenut Tarts. We ended up taking the rest home to share with the kids because we were full!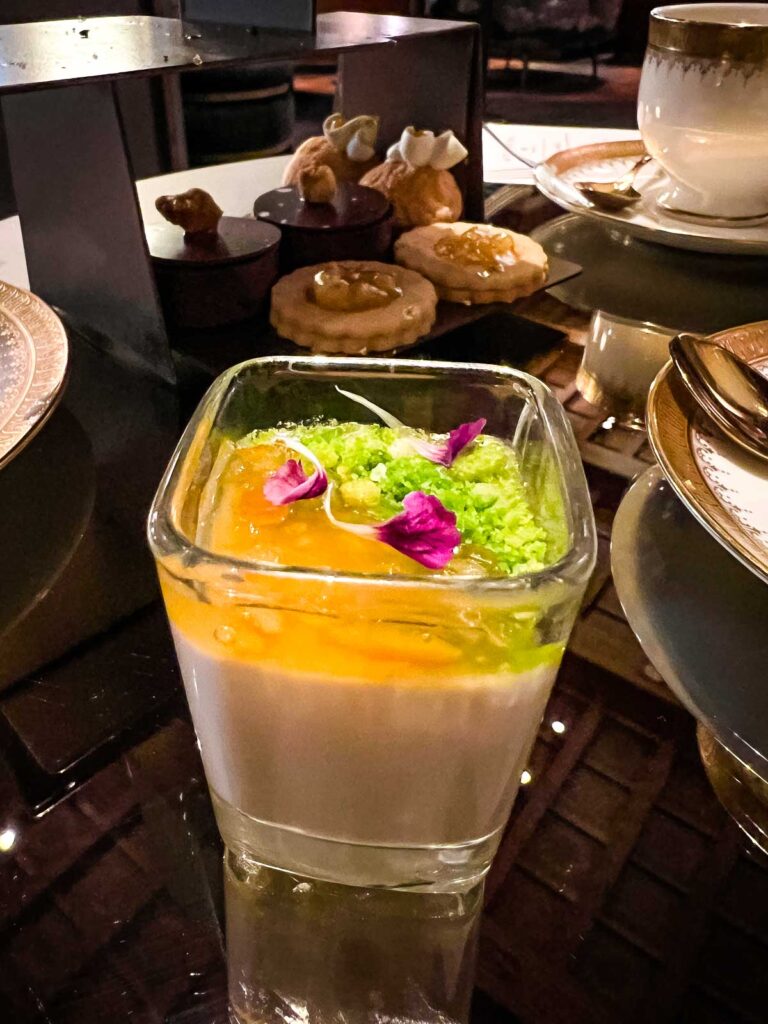 Insider Tips
High Tea at the Fairmont Royal York is pricy. At $89 per person, it is the perfect splurge for special occasions.
We were dressed casually, but we saw plenty who were in suits and dresses. So, anything goes for the dress code.
Ask to take home whatever you don't eat – they'll give you a cute reusable bag that you can show off your lunches at work.
Make reservations. High tea is offered on Saturdays and Sundays from noon to 4 and 5 on Sundays, and seating is by reservation only.
They offer a festive tea menu starting in mid-November, and it is priced at $94 per person.
Contact Info for Fairmont Royal York High Tea
Address: 100 Front St W, Toronto, ON M5J 1E3
Phone reservations: 416-368-2511
Have you enjoyed the High Tea at Fairmont Royal York? Leave your thoughts below in the comments!