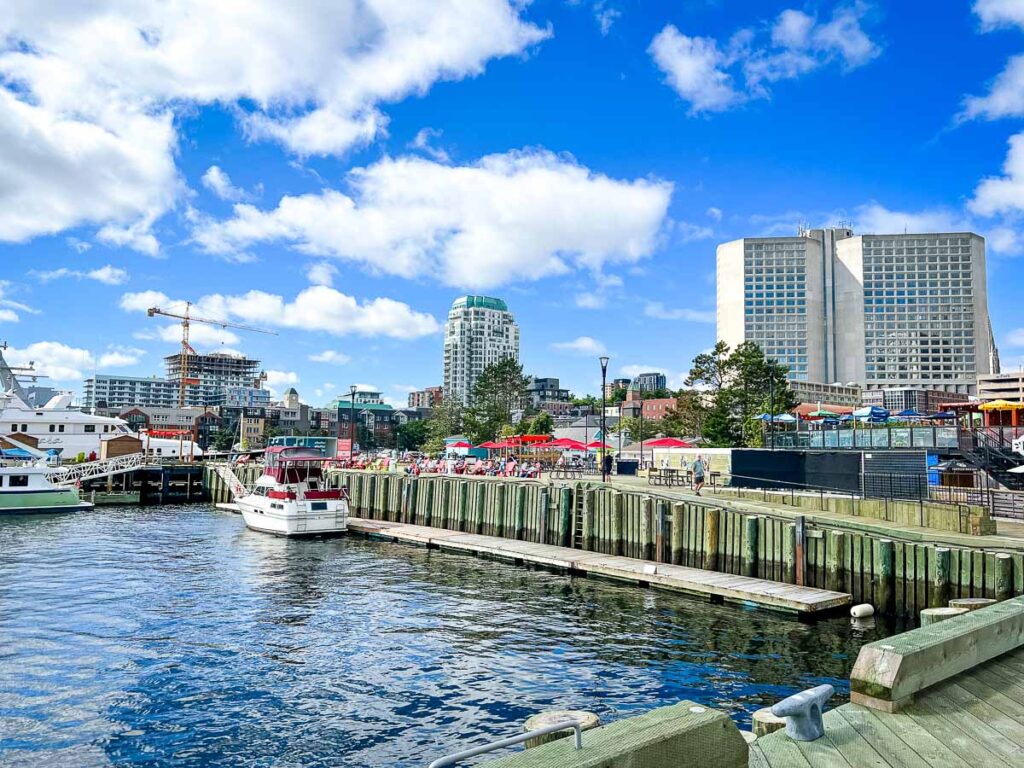 Hey there, fellow wanderlust-driven friend! I LOVE Halifax, and I'll be heading back there shortly for a whirlwind tour of some of my favorite spots. To get ready for that trip, I'll take you on a virtual tour of some of my favorite spots, including the Boardwalk. Grab a cup of your favorite beverage, and let's go on this virtual journey.
History of the Boardwalk
The Halifax boardwalk, officially known as the Halifax Waterfront, has a rich and fascinating history that dates back centuries and is deeply intertwined with the development of Halifax itself.
Halifax was founded in 1749 by British General Edward Cornwallis, and it became a strategic military outpost. The natural harbor, one of the world's largest, played an instrumental role in establishing Halifax as a hub for trade, commerce, and military operations.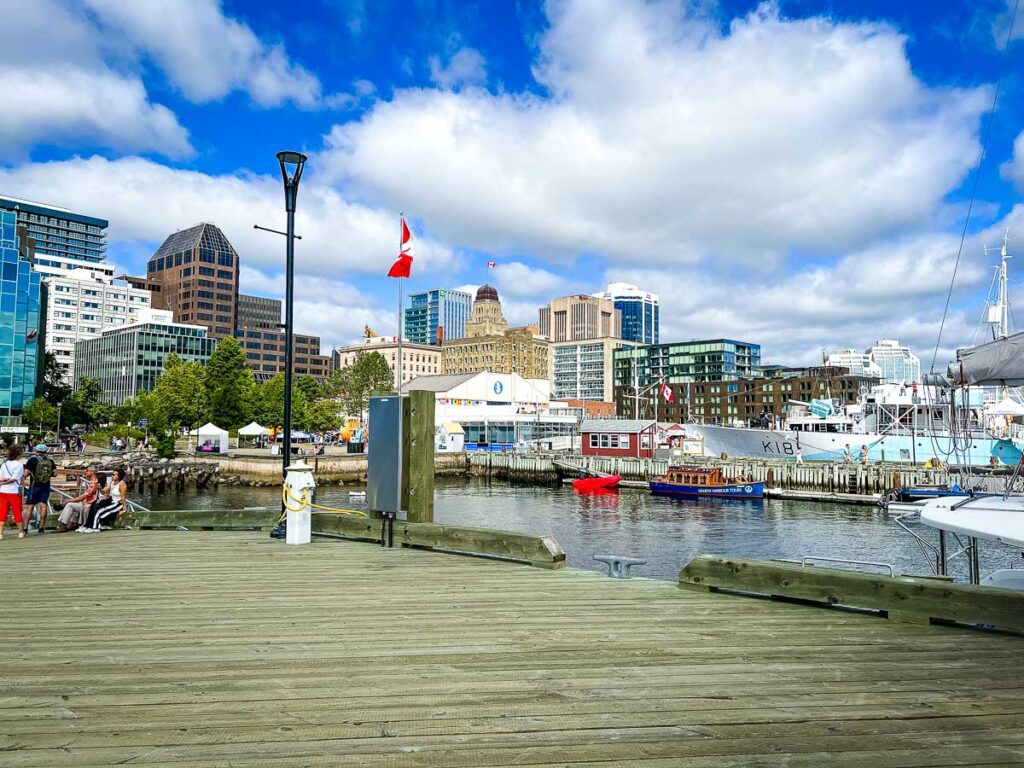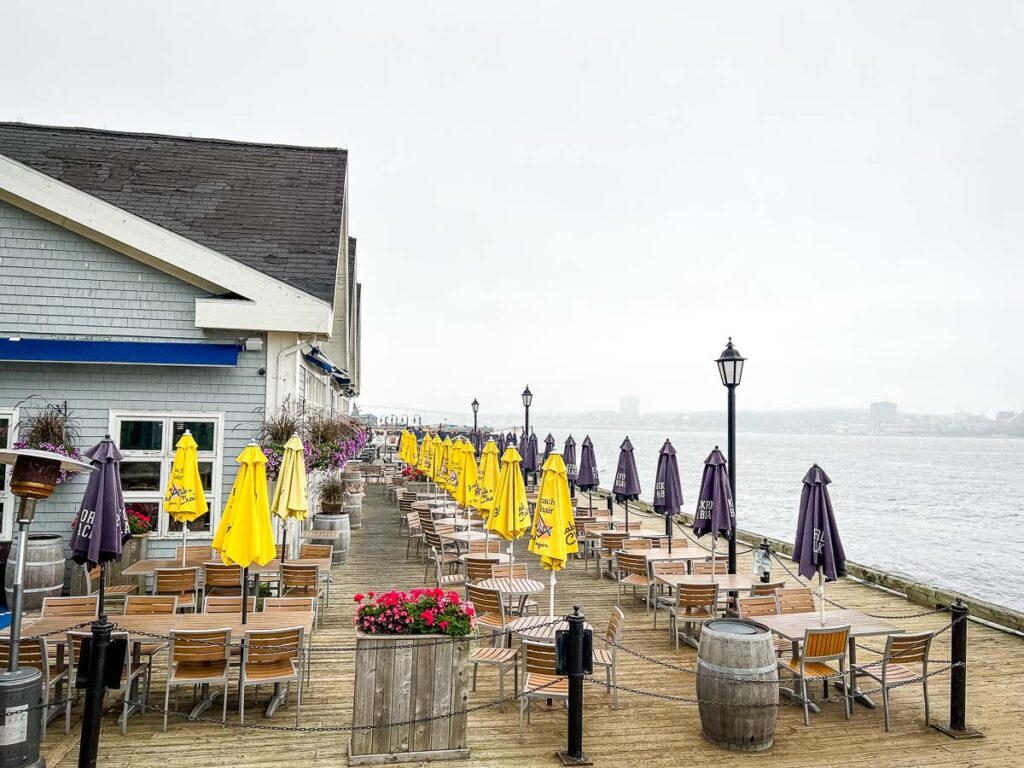 The waterfront was initially a working wharf where cargo and passengers arrived and departed. It was filled with warehouses and piers, many of which were private properties with restricted public access. Ships carrying goods from around the world would dock here, contributing to Halifax's growing prosperity.
In the 19th and early 20th centuries, immigration significantly shaped the waterfront. Pier 21, often referred to as 'Canada's Ellis Island', operated from 1928 to 1971. During this period, it was the entry point for over a million immigrants to Canada, symbolizing hope and new beginnings. Today, the Canadian Museum of Immigration stands in its place and is well worth a visit.
Over time, with the rise of road transport and the decrease in transatlantic immigration, the waterfront fell into disuse and disrepair. However, in the 1970s and 80s, efforts began to revitalize the area. Warehouses were converted into restaurants and shops, old piers were replaced with boardwalks, and public spaces were created. The city aimed to transform it into a space that locals and tourists could enjoy while preserving its historical significance.
Today, the Halifax boardwalk stretches for over 4km along the city's harbourfront. It's one of the world's longest downtown boardwalks, bustling with activity and attractions. It beautifully juxtaposes the old with the new, hosting historic sites alongside modern establishments. The boardwalk is a testament to Halifax's maritime heritage and is a beloved space for leisure, commerce, and celebration, making it an iconic part of Halifax's identity.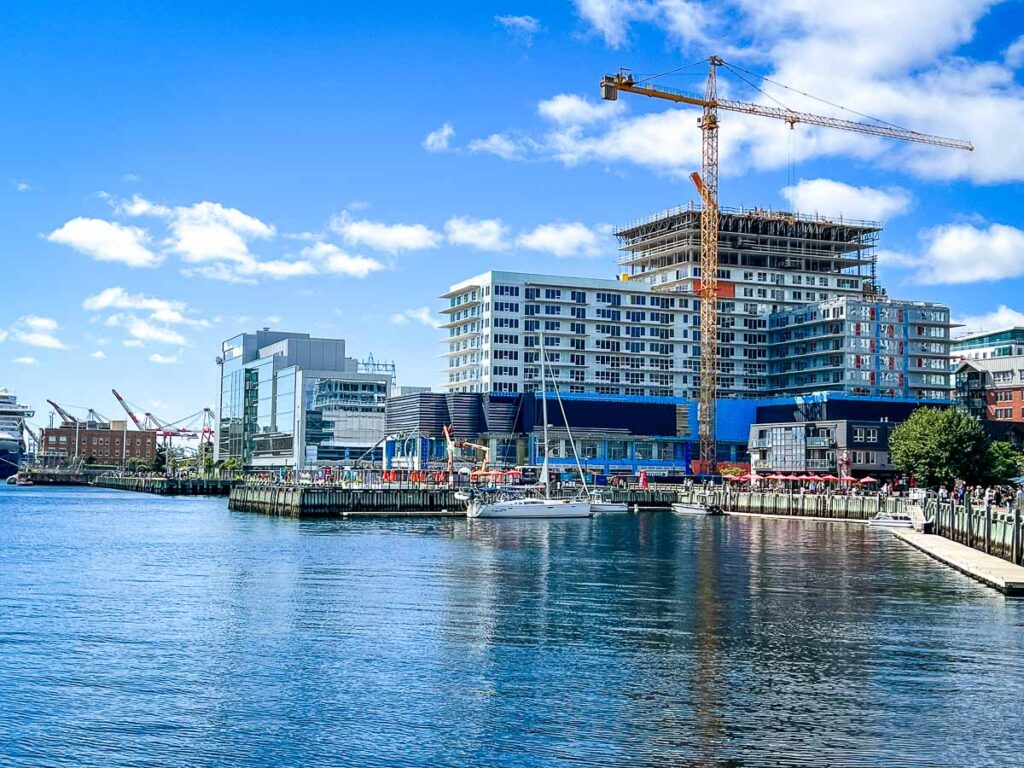 Tips for Travelers
Before you set out to visit the boardwalk, here are a few tips:
Halifax is known for its "four seasons in a day" weather, so pack a variety of clothing. Even in the summer, it's always a good idea to carry a light jacket or sweater.
The boardwalk is generally busy during the daytime. If you're looking for a peaceful stroll, the early morning or late evening hours are ideal.
Public parking can be challenging to find during peak hours. Consider using public transit, a taxi, or rideshare service.
Locals love dogs! You'll find many dogs on the boardwalk, so feel free to bring your furry friend along, but remember to keep them on a leash.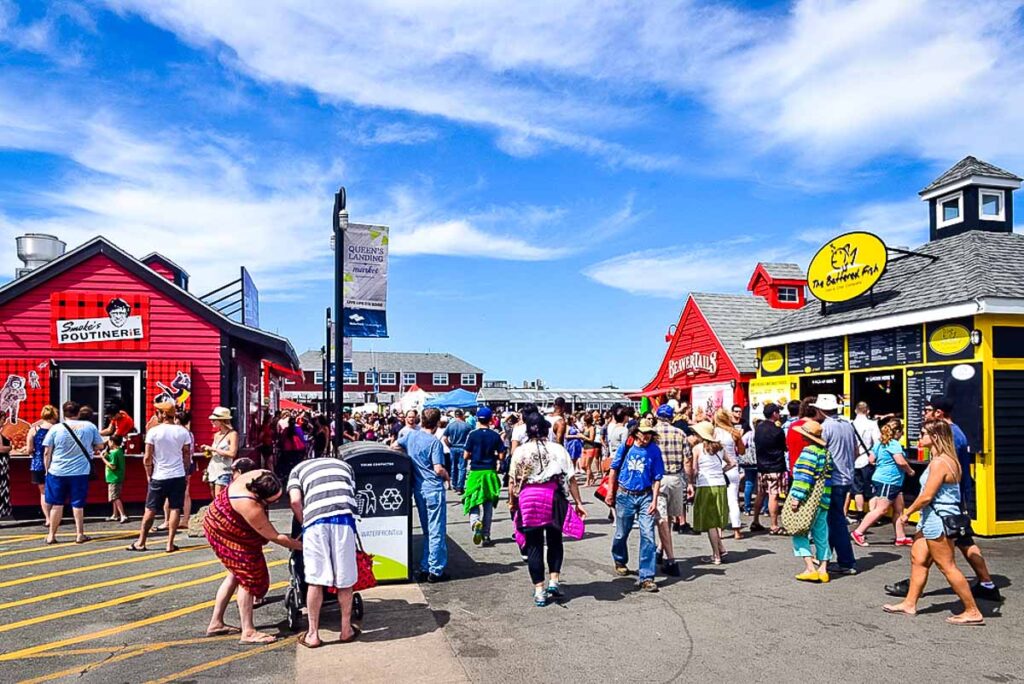 Must-See at the Boardwalk
The Halifax Boardwalk is not just a simple walkway; it's a vibrant microcosm of this amazing city. Here are my absolute must-sees:
Maritime Museum of the Atlantic: No visit to the boardwalk is complete without getting a look at this city's proud maritime heritage. Exhibits here range from the Titanic to World War Convoys and the Halifax Explosion of 1917.
Pier 21: A significant landmark, Pier 21 served as the gateway for over a million immigrants. Today, it's a riveting museum narrating stories of those who began their Canadian journey here.
Halifax Seaport Farmers' Market: Open since 1750, it's North America's longest continuously operating market. From local produce to crafts, this is the place to immerse yourself in local flavor. As a foodie, this is one of my all-time favorite spots and I'll have a post just on this market, so watch for that!
The Wave: This fun, wave-shaped sculpture near the Sackville Landing is a favorite spot for photo ops. Climbing it has become a tradition, but be careful—it's slipperier than it looks!
Where to Eat at the Boardwalk
Halifax's culinary scene is a delightful fusion of local fare and international flavors. Here are a few of my boardwalk favorites:
Shuck Seafood & Raw Bar: I can't ever get enough seafood when I'm in Halifax, and no visit to this coastal city is complete without a meal at Shuck's.
BeaverTails Pastry: For a sweet treat, try a BeaverTail—a classic Canadian pastry with a variety of toppings. There's nothing like munching on one of these on a sunny day with the salty ocean wind blowing around you.
Gahan House Harbourfront: If you're a beer enthusiast, this microbrewery is a must-visit. Enjoy a pint of handcrafted beer and delicious pub fare. Don't pass up their half shells and half pints specials with locally-sourced oysters. Yum!
COWS Ice Cream: An iconic stop for dessert, COWS offers creamy, delightful ice cream with whimsical cow-themed flavors.
Salt & Ash: A must-try spot that features East Coast favorites with a focus on live-fire cooking.
Where to Stay Near the Boardwalk
From swanky hotels to charming B&Bs, there are plenty of places to lay your head after a fun-filled day. With such a variety of accommodations, there's something for families, older folks, business people, and more. Some of my favorite hotels and inns are:
The Halliburton: Located in downtown Halifax, this boutique hotel has cozy rooms and is just a short stroll away from the boardwalk.
Four Points by Sheraton Halifax: If you're looking for something more modern and want to be right on the water, this hotel is a great option, offering comfortable amenities and close proximity to the boardwalk.
Mary Queen of Scots Inn: This B&B offers a unique, historical stay, with antique-filled rooms named after Scottish royalty. Some rooms even have small kitchens in them if you prefer to cook your own meals.
And there you have it, my friend—a first-hand guide to the magnificent Halifax Boardwalk. It's a place where the maritime air, vibrant culture, and friendly local spirit combine to create a unique experience you're bound to remember. Whether you're stopping by for a day or spending a week, I'm sure you'll fall in love with it just like I did.
Don't rush your visit. Take your time to listen to the seagulls, enjoy the salty breeze, and soak in the stunning harbor views. Don't forget to strike up conversations with the locals—they love to share stories and give personalized tips.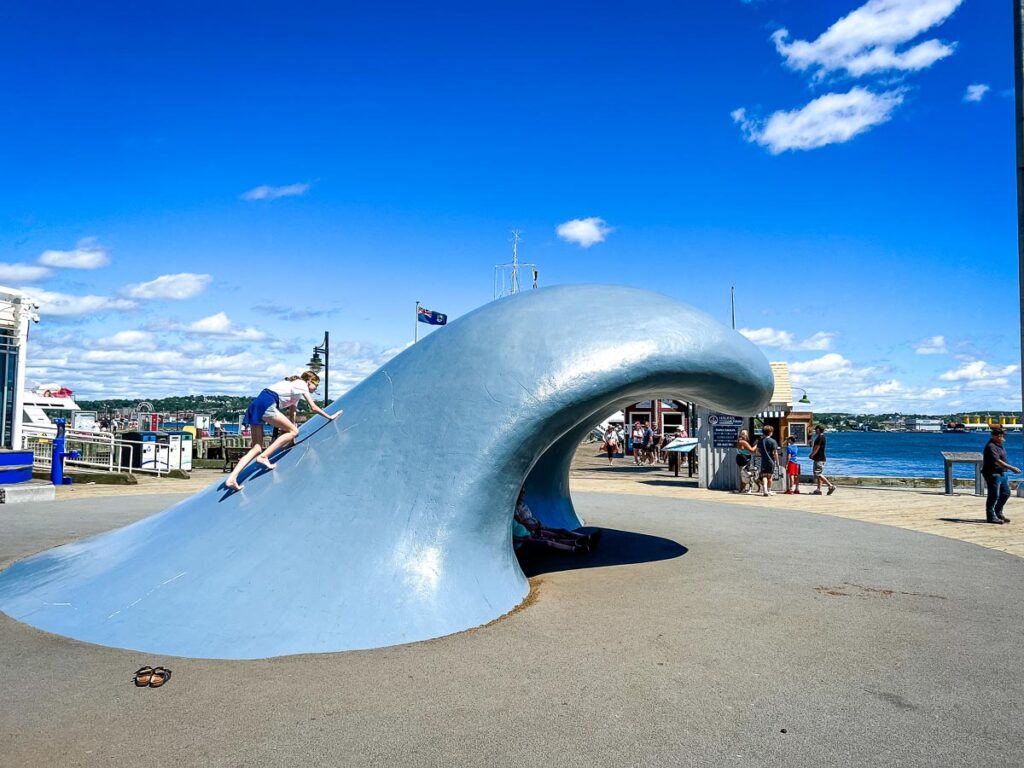 If you're visiting during summer, keep an eye out for festivals and free concerts happening along the boardwalk. And, in winter, the boardwalk becomes a tranquil wonderland, dusted in snow and shimmering with festive lights. The Christmas market at the Seaport Farmers' Market is a seasonal highlight.
The boardwalk's beauty lies in its versatility—each visit is distinct, dictated by the shifting tides and seasons. The boardwalk has something for everyone: history buffs, foodies, explorers, and dreamers. It's not just a tourist destination; it's the heart of the city—a testament to its maritime roots and our vibrant, welcoming community.
So, visit, explore, and get lost in the magic of the Halifax Boardwalk. It's an experience that embodies the true spirit of Halifax, a treasure trove of maritime history and culture, and a testament to its ever-present connection to the sea.
See you on the boardwalk!