Nestled along the stunning shores of Cape Breton Island, Sydney, Nova Scotia, is a testament to maritime glory and a gateway to natural beauty. For many, like my family and me, the journey to Sydney offers an experience unlike any other. Driving up from Halifax—a trip that took us around five scenic hours—we marveled at the breathtaking views along Bras d'Or Lake. The road was a blend of twists and turns, each curve unveiling a new picturesque scene that reminded us why this part of Canada is so special.
Sydney's history is as rich as its landscape, tracing back its maritime roots to its founding. The port city was once a bustling hub for trade and immigration and even played a vital role during the World Wars. Today, it remains an essential part of the local economy, with its harbor and the Sydney, Nova Scotia cruise port welcoming ships and cruise ships from around the world.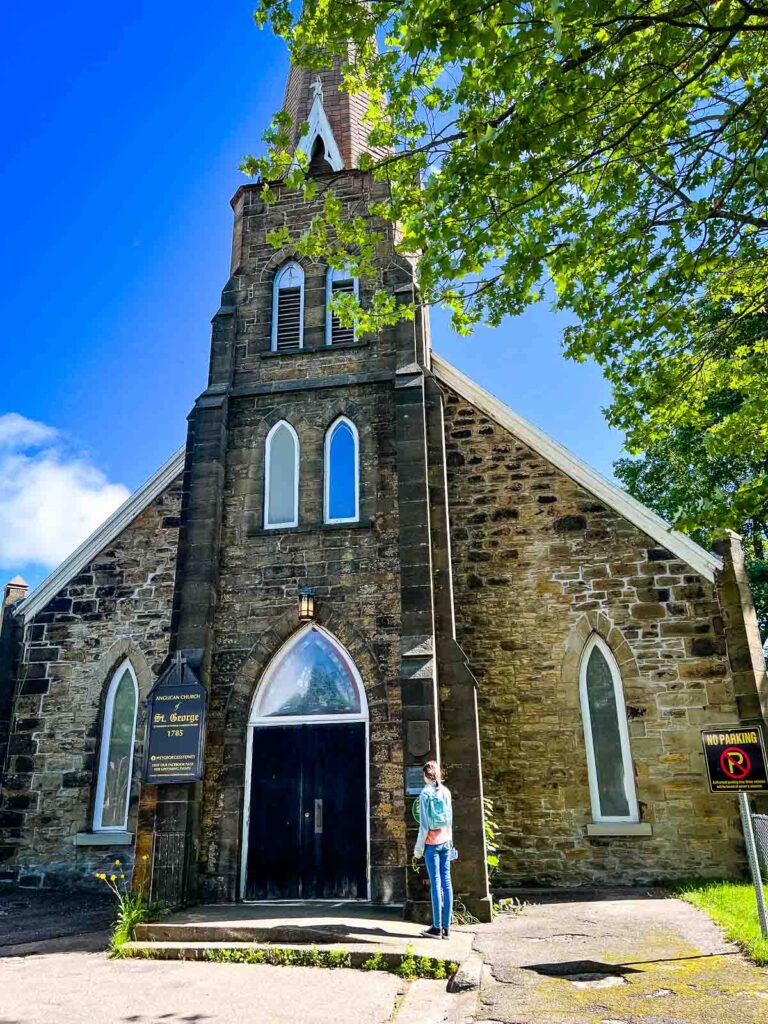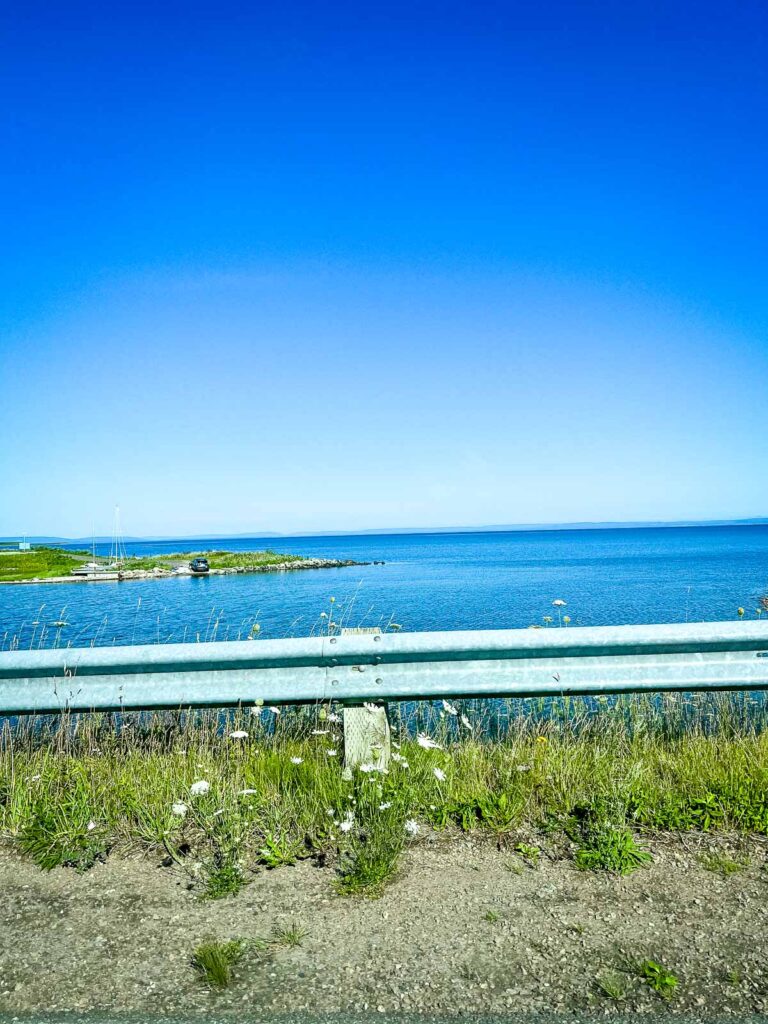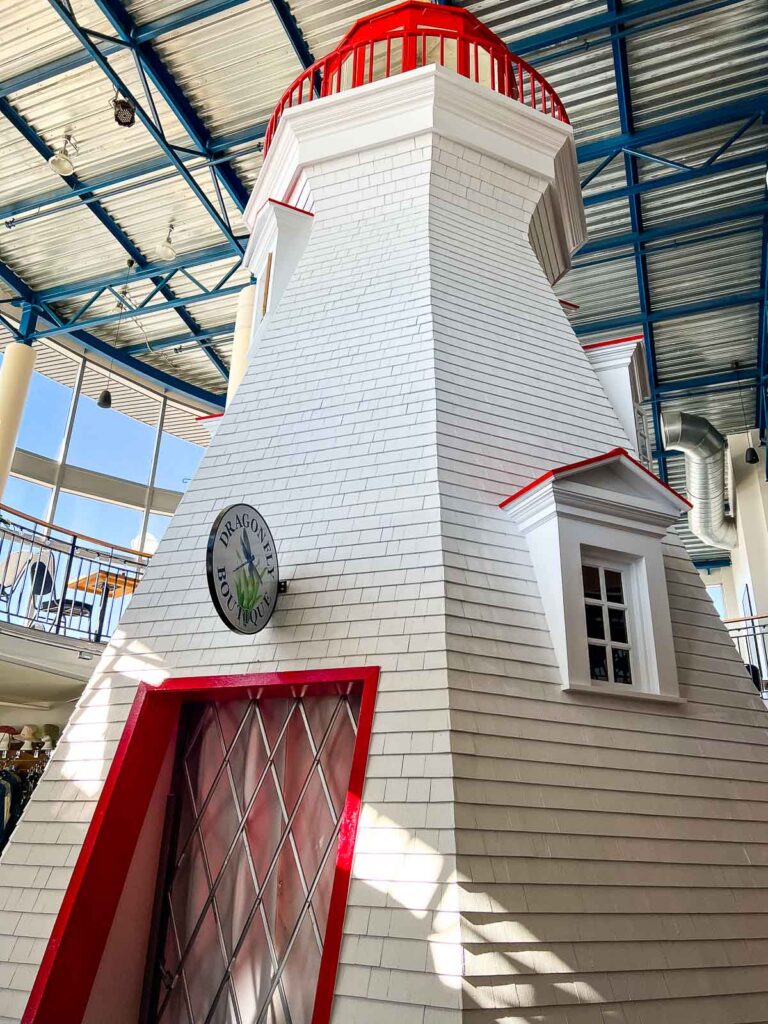 But Sydney is not just about historical significance; it's a place teeming with natural beauty and cultural diversity. The wind may howl—like it did on our first day—but it carries with it the melodies of diverse traditions and the scent of salt and freedom. The city's long boardwalk area became one of our favorite spots to experience this amalgamation, offering a pleasant stretch for walks while letting us absorb the maritime atmosphere.
And let's not forget about the music, a significant aspect of Sydney's cultural richness. Given our 14-year-old daughter's passion for fiddling, it was a must for us to see the world's largest fiddle. We even ventured down to the quaint town of Baddeck in Cape Breton. After an AMAZING meal of locally caught lobster at Baddeck Lobster Supers, we headed to a small hall for Baddeck's famous cèilidh (pronounced kay-lee). There, we found ourselves clapping and toe-tapping to the talent of McKayla MacNeil, Myles Davidson, and Harold Davidson. Check it out any night of the week from June to October. Check their webpage for a lineup of artists and times.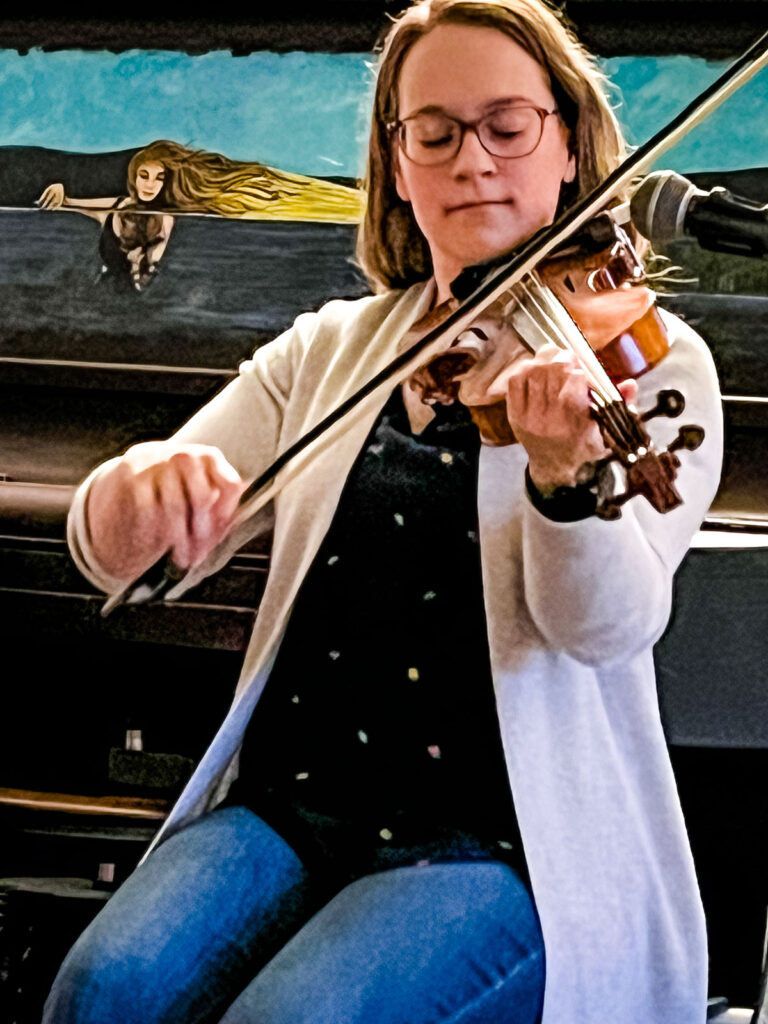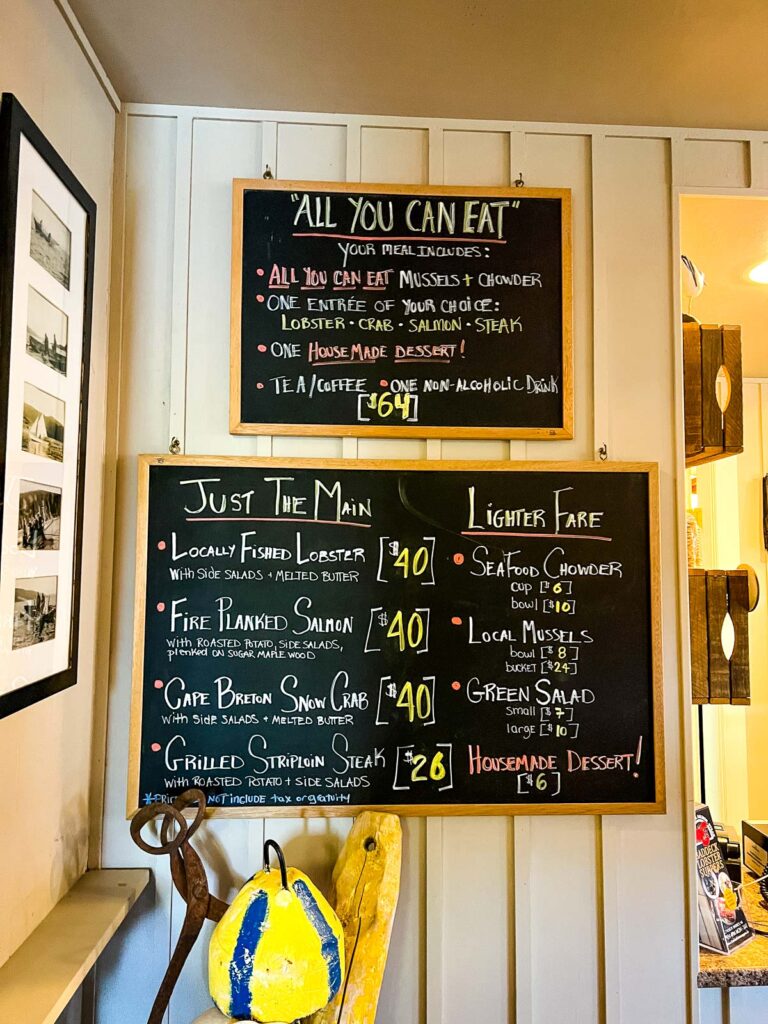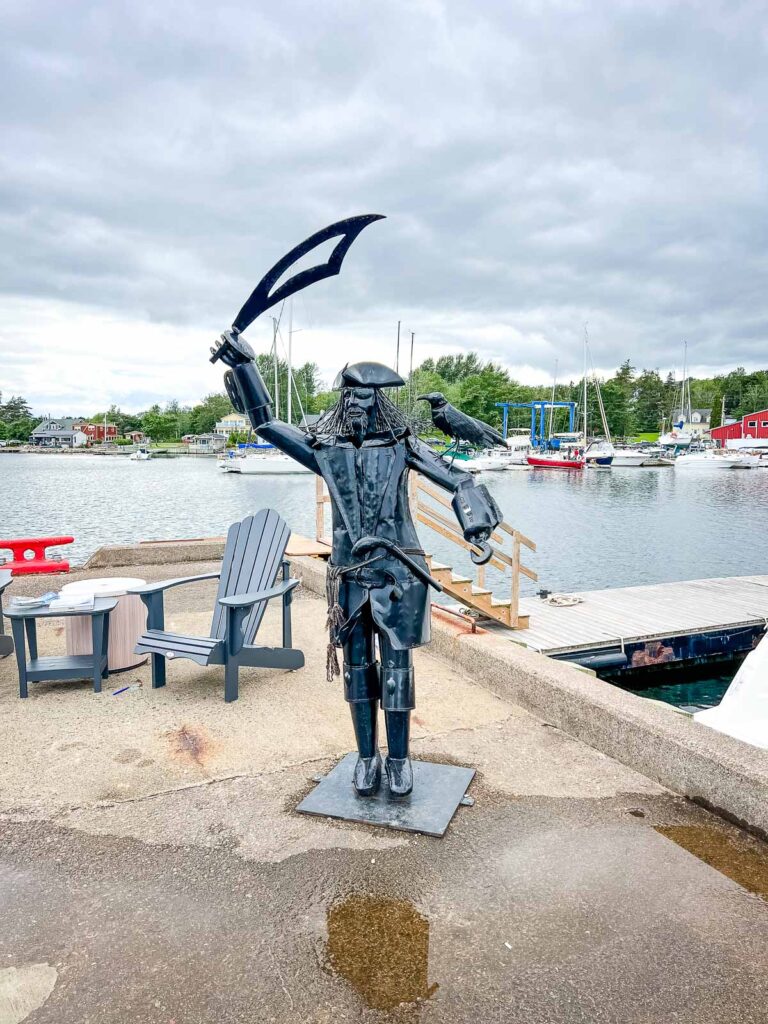 Sydney, Nova Scotia, with its balance of history, natural beauty, and diverse cultures, is a compelling destination for travelers. Whether you are a maritime history buff, a nature lover, or someone who, like my daughter, finds joy in the tunes of a fiddle, Sydney is a treasure trove of experiences waiting to be discovered.
History
Founded in 1785 by British loyalists fleeing the American Revolutionary War, Sydney rapidly established itself as a crucial maritime center. The city's naturally deep harbor made it an ideal location for shipping and naval activities, thereby shaping its economic and cultural landscape from its earliest days.
The harbor played a pivotal role in Sydney's growth, not just as a local trading post but also as a gateway for immigration. During the 19th and early 20th centuries, the port welcomed ships filled with immigrants from Europe and other parts of the world, many of whom decided to make Sydney and its surrounding areas their new home. This influx of people contributed to the city's cultural diversity and made it a melting pot of traditions, languages, and cuisines.
Like Halifax harbor, Sydney's harbor also played an indispensable role during both World Wars. During World War I, it served as a departure point for Canadian soldiers heading to Europe. The strategic importance of Sydney Harbor escalated further in World War II, when it became a critical naval base and assembly point for Atlantic convoys. It was at this time that the harbor facilities were significantly expanded, with new docks, shipyards, and other infrastructure put in place to support the war effort.
Even after the wars, Sydney's harbor remained a crucial asset, contributing significantly to the area's economy. Today, it continues to serve as an important port for trade and shipping and as a popular stop for cruise ships.
In my own experience visiting Sydney, the importance of the harbor is evident. The air is thick with maritime history, and you can sense the city's past and present merging as you walk along the extensive boardwalk. The harbor is not just a geographical feature; it's the lifeblood of the city—a testament to Sydney's historical roots, its role in global events, and its enduring significance as a maritime center.
Things To Do in Sydney, Nova Scotia Cruise Port
First off, it's worth mentioning that Sydney, Nova Scotia, shouldn't be confused with its namesake in Australia. While you won't find the iconic Sydney Opera House here, you will find a variety of attractions that make this Canadian gem a must-visit. One of the most photographed spots has to be the world's largest fiddle, located at the Sydney waterfront—a must-see, especially for music enthusiasts like my daughter. The extensive boardwalk is also a popular area, offering beautiful views of Sydney Harbour and plenty of spots to sit and take in the scenery.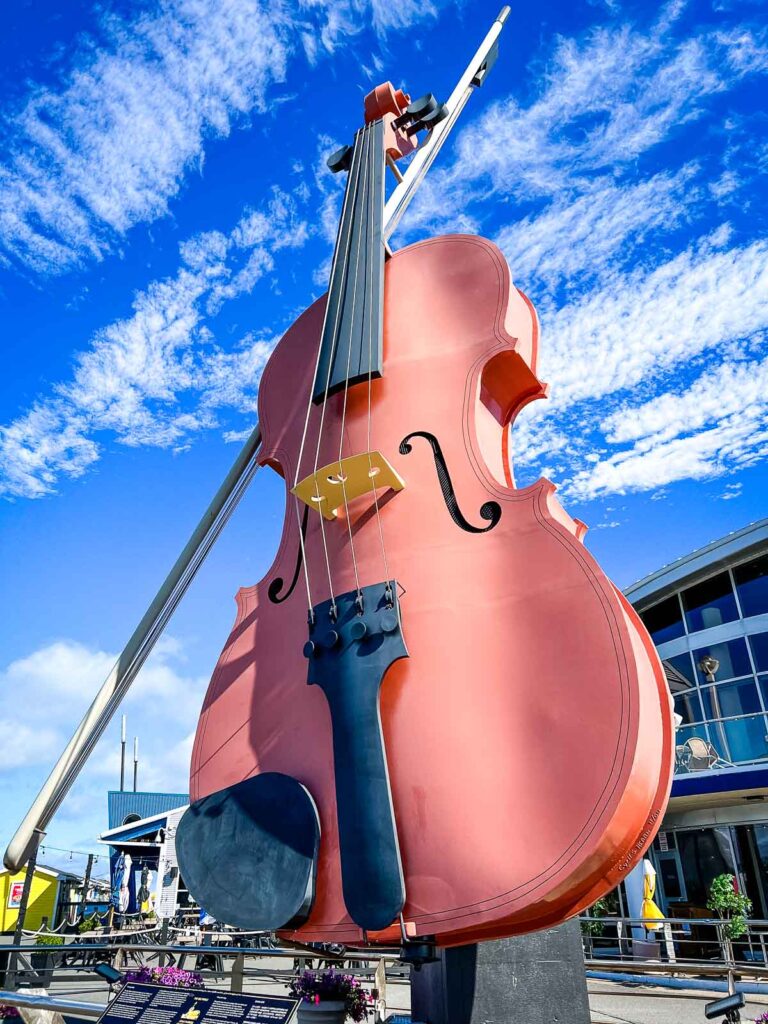 Outdoor Activities
If you're an outdoorsy type, Sydney has something for everyone. Hiking opportunities abound, with trails that offer varying levels of difficulty and a multitude of scenic views. Boating and fishing are also popular activities, especially given Sydney's maritime backdrop. During our visit, the drive along Bras d'Or Lake to Sydney offered breathtaking vistas that any nature lover would appreciate.
Family-Friendly Attractions
Sydney is incredibly accommodating when it comes to family-friendly activities. Apart from the regular tourist spots, there are various parks, playgrounds, and interactive museums that your kids will enjoy. The boardwalk is an excellent place for a family stroll, and the local community often organizes events suitable for younger audiences. While we were there, there was a lot of buzz about a music festival, so there's plenty to do!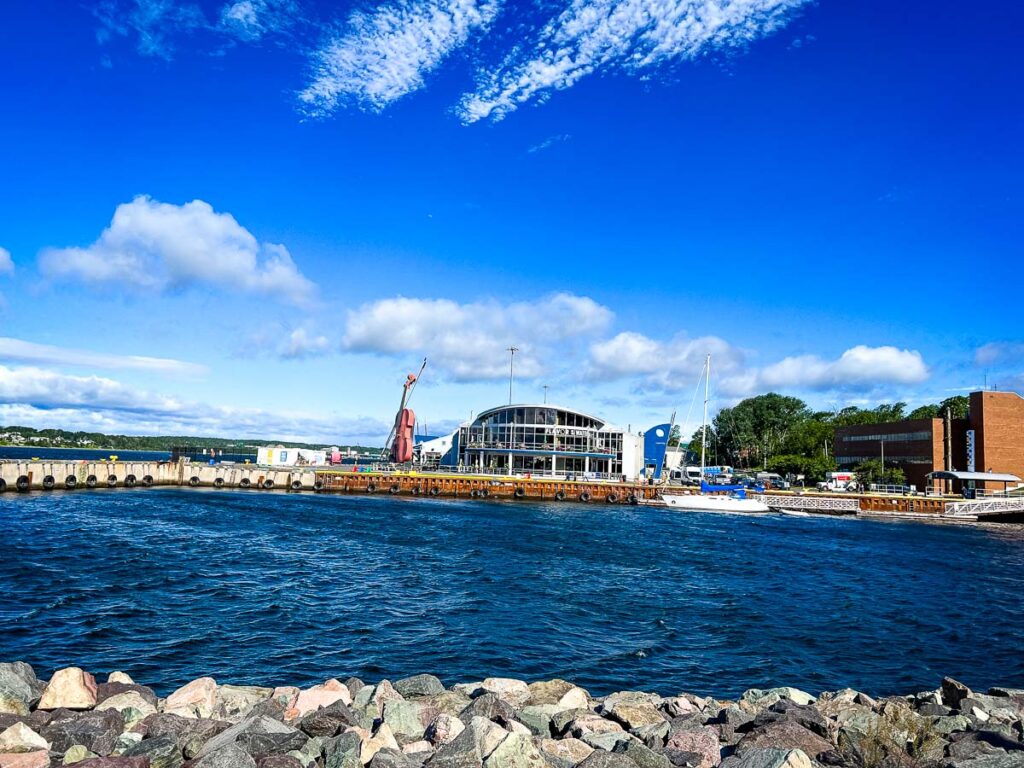 Cultural Scene
Cultural aficionados won't be disappointed with what Sydney has to offer. The city is home to various museums that narrate its rich history and maritime legacy. Art galleries display works from local and international artists, offering a glimpse into the creative vibrancy of the area. Theaters are not uncommon, often hosting shows that range from traditional performances to contemporary plays. Just be sure to check the hours of operation – we were there on a weekend, and just about everything was closed!
Lifestyle and Community Events
Sydney offers a lifestyle that is a blend of tradition and modernity. The local food is a mix of seafood delicacies, traditional Canadian dishes, and international cuisines. From fine dining to food trucks, there's something to satisfy every palate. We enjoyed a meal at the Old Triangle Irish Alehouse, and boy, was it hopping! We definitely found a popular spot to dine, and we were treated to live music that night, too.
The city is also vibrant with community events, especially during the summer months. Street festivals, farmers' markets, and outdoor concerts are regular occurrences. The sense of community is strong here, and it's easy to get caught up in the local spirit during your visit.
How Long To Stay in Sydney, Cape Breton?
I'll be honest. Sydney is not a big city, so don't plan on being there too long. If you use it as a springboard location for touring Cape Breton, visiting the many local beaches (the water is VERY cold!), or discovering other quaint towns like Baddeck, you'll fill up 3-4 days.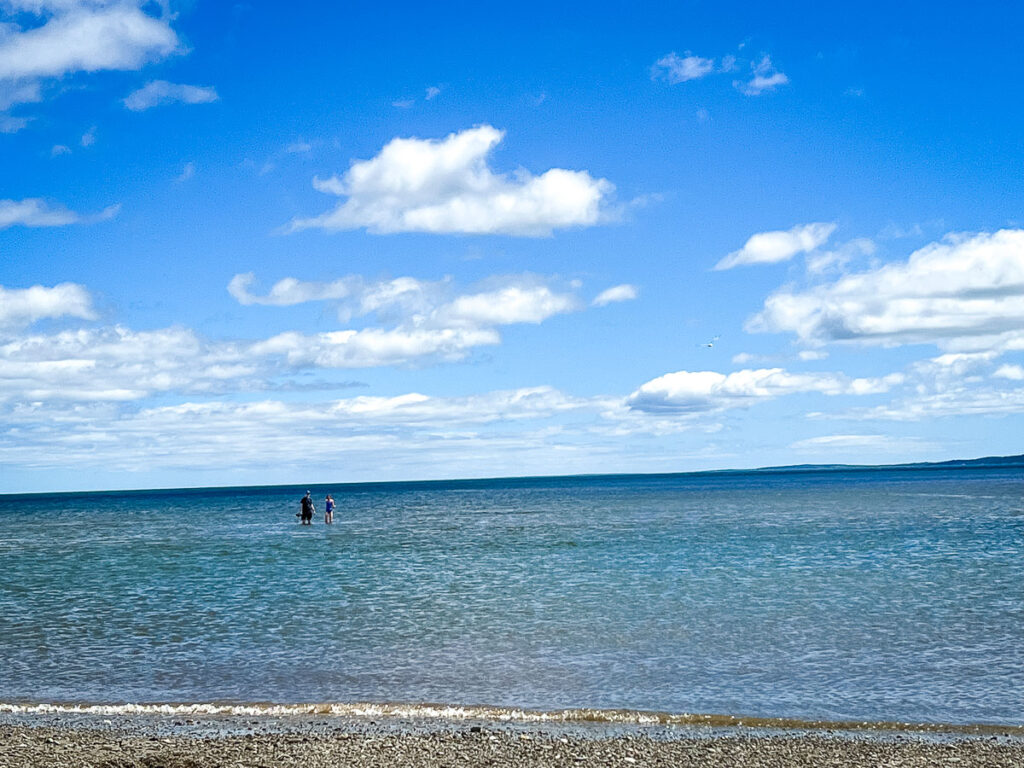 Conclusion
Sydney, Nova Scotia, stands as a testament to how a city can offer a bit of everything—history, culture, and a plethora of activities for tourists and locals alike. Whether you're visiting for the first time or are a seasoned traveler, Sydney promises an experience that you'll cherish for a lifetime.