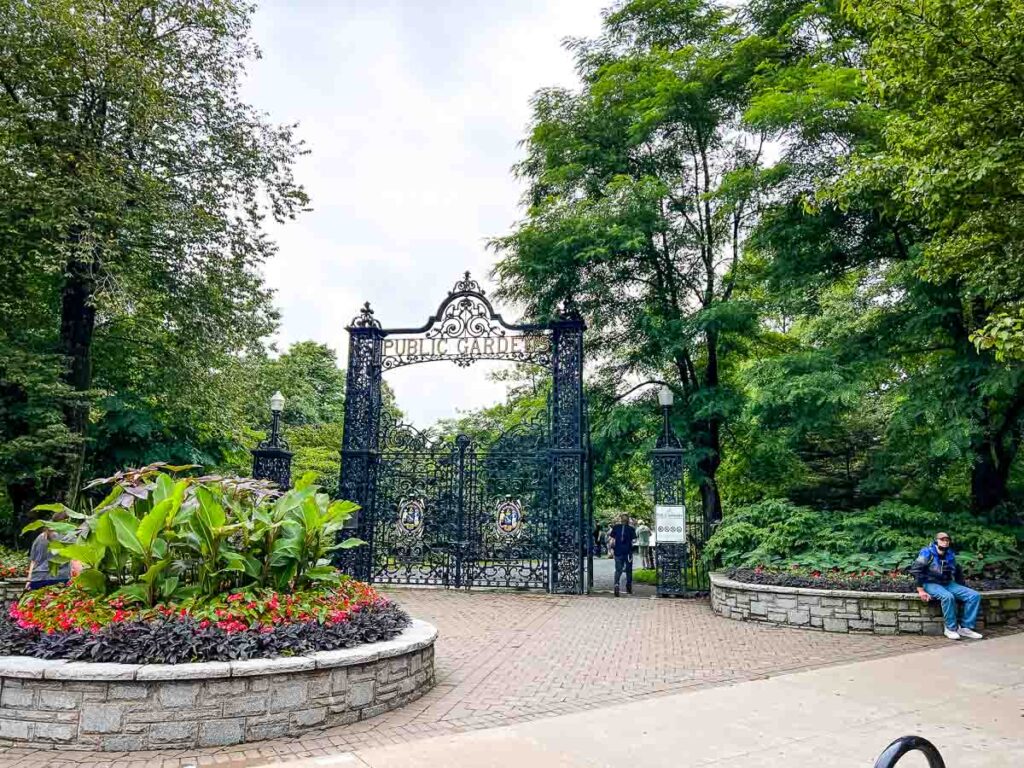 This past summer, my husband Matthew, our 14-year-old daughter, and I had the pleasure of visiting the Halifax Public Gardens. Amidst the hustle and bustle of the city, we found this urban oasis to be a cool, refreshing break that offered much more than just a walk in the park. The gardens, with their stunning chrysanthemum displays and a myriad of other botanical wonders, captivated us from the moment we stepped in.
Brief History of the Halifax Public Gardens
Established in 1867, the same year as Canada's confederation, the Halifax Public Gardens have a storied history. This 16-acre garden is a classic example of a Victorian-era public garden, designed with meticulous attention to detail and a focus on conservation. Over the years, the gardens have evolved but have always remained a cherished green space in the heart of Halifax.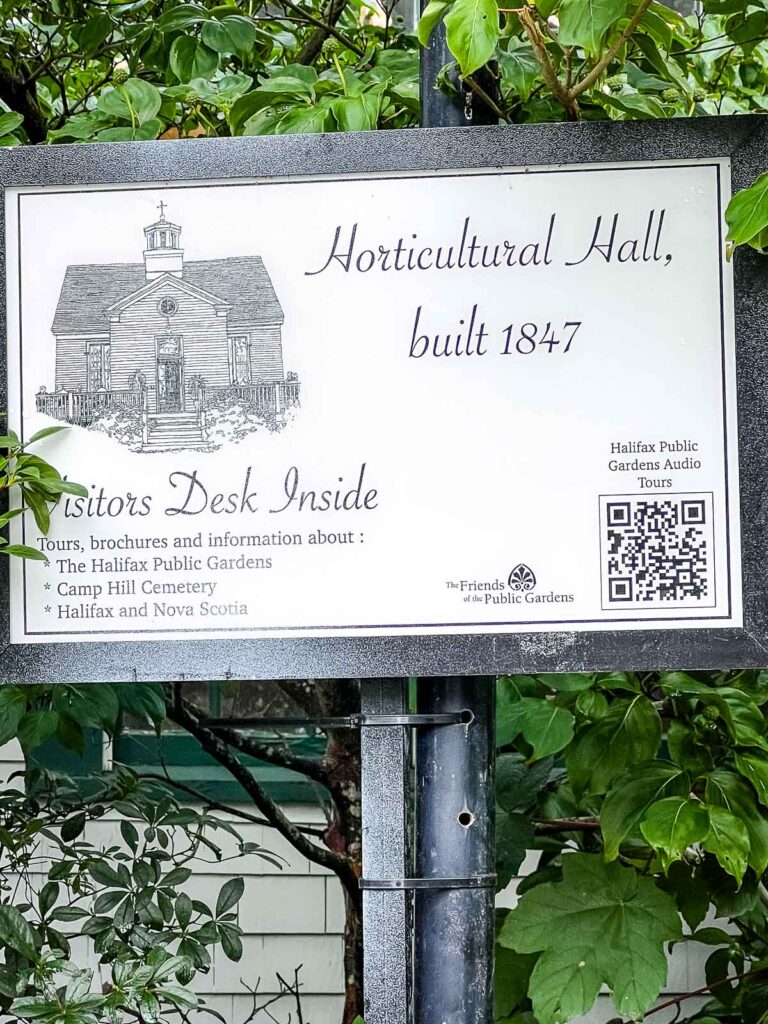 What This Article Will Cover
In this article, we'll delve deeper into the seasonal attractions that make the Halifax Public Gardens such a unique spot. From the eye-catching chrysanthemum displays to activities and events that the whole family can enjoy, there's always something happening in this dynamic space. We'll also offer handy tips for visitors, ensuring you make the most of your time at this enchanting location.
Whether you're a local looking to rediscover this treasure or a first-time visitor to Halifax eager to explore, the Halifax Public Gardens offer a blend of natural beauty and cultural history that's sure to captivate your heart.
History and Design
The Halifax Public Gardens is a living testament to Victorian garden design, echoing the 19th-century ethos that prioritized aesthetic beauty and meticulous planning. Established in 1867, the gardens adhere to the principles of Victorian landscape design, including symmetrically arranged flower beds, ornamental fountains, and gravel walkways. The layout is a blend of formality and charm, reminiscent of the grand British gardens that served as inspiration. Walking through the gardens is like stepping back in time. From the antique grotto to turn-of-the-century fountains, there's history wherever you look.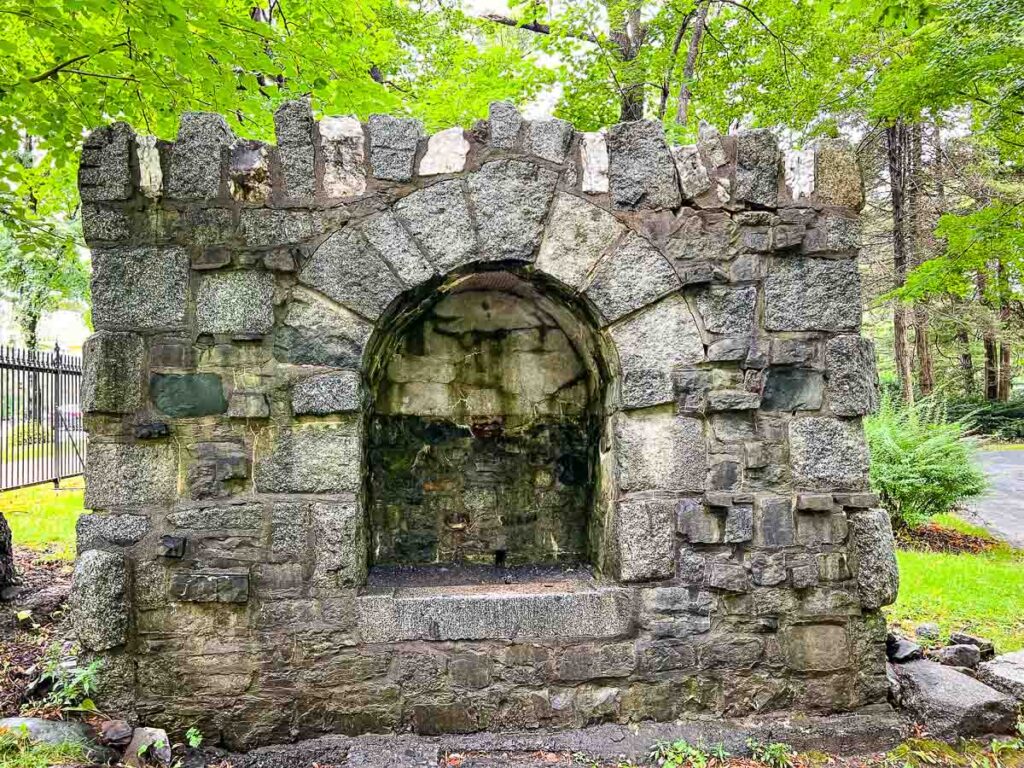 Victorian Era Inspiration
The Victorian influence is evident the moment you enter the gardens. One of the signature elements of Victorian garden design is the concept of the garden as a "room," enclosed and intimate yet open to the sky. Features like wrought-iron fences, decorative gazebos, and antique fountains are common. The focus on intricate bedding patterns and vibrant floral displays also draws heavily from Victorian tastes, where flower arranging was considered an art form. Be sure to see the snake gardens which are designed to look like a twisting snake.
Notable Landmarks and Statues
The Halifax Public Gardens are not just about flowers and foliage; they're also a living museum of art and history. Various statues and monuments punctuate the landscape, adding a sense of timelessness and cultural depth. For instance, the Boer War monument is a significant historical marker, while statues like the Jubilee Fountain offer aesthetic pleasure. Don't miss the iconic bandstand, a focal point for many community events and a beautiful example of Victorian architecture.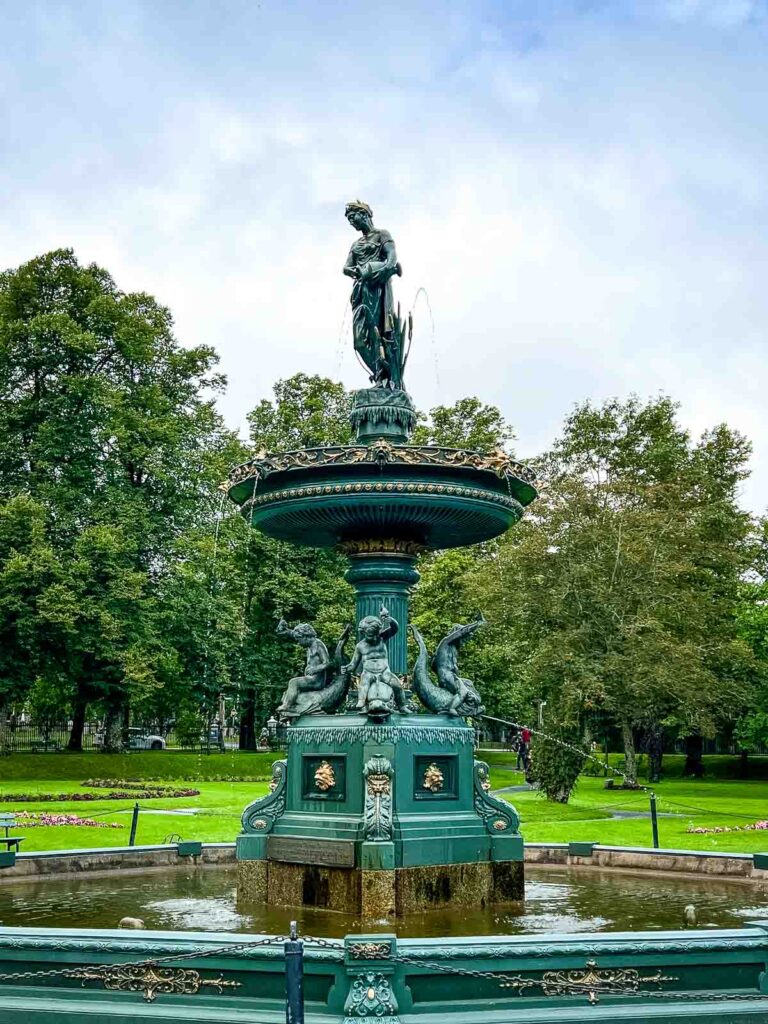 Changes and Renovations Over the Years
While the core Victorian spirit of the Halifax Public Gardens has remained largely intact, changes and renovations have been part and parcel of its long history. Restoration projects, undertaken to preserve the gardens' heritage while making them more accessible have seen upgrades to pathways, the addition of more benches, and even the introduction of new plant species. However, these changes always strive to respect the original design and the historical significance of this beloved public space.
In essence, the Halifax Public Gardens offer a harmonious blend of historical legacy and modern amenities, capturing the imagination of both young and old. The Victorian design elements, significant landmarks, and the continual focus on conservation and renovation make it a must-visit location for anyone interested in history, design, or simply enjoying nature's beauty.
Flora and Fauna
When it comes to plant life, the Halifax Public Gardens is a kaleidoscope of colors and textures. From the neatly arranged flower beds featuring seasonal blooms like tulips, daffodils, and chrysanthemums to majestic trees such as maples and oaks that offer ample shade, the gardens are a plant lover's paradise. Each area has its unique flora, making for a rich and varied botanical experience.
When we were there in August, the chrysanthemum gardens were in full and spectacular bloom. I had no idea there were so many varieties and each was stunning!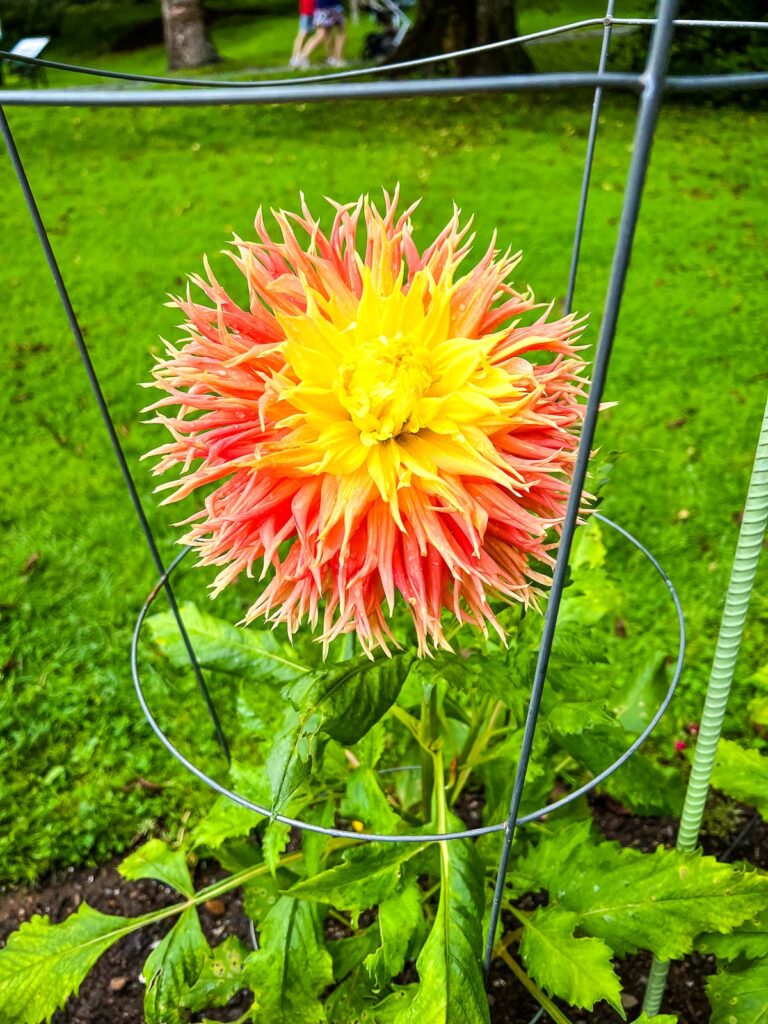 But it's not just about plants; the gardens are also home to an array of animals. At the heart of this green sanctuary is a scenic pond, a hub of activity where ducks and geese paddle peacefully. The water feature adds not just aesthetic value but also a dynamic aspect to the garden's ecosystem. Visitors, especially children, delight in feeding the waterfowl, making it a memorable part of any trip to the gardens.
Seasonal shifts in the gardens bring different plants into the spotlight. Spring sees the cherry blossoms and daffodils take center stage, while the hot summer months make way for vibrant roses and lilies.
The changing seasons mean that there is always something new to see, but if you're a fan of specific blooms, it's worth timing your visit accordingly. Whether you're a seasoned botanist or a casual admirer of nature's beauty, the Halifax Public Gardens offers something for everyone, making each visit a unique exploration of flora and fauna.
Attractions and Activities
While the Halifax Public Gardens offer a peaceful retreat into nature, there's also plenty of action. Seasonal events like concerts and festivals liven up the gardens, making it a community hub for celebration and culture. If you're into photography, there are numerous picturesque spots that serve as perfect backdrops. Whether it's a blanket of fresh snow or a riot of spring colors, every corner has the potential to make your social media feed pop.
Of course, the gardens also provide an ideal setting for some good old-fashioned relaxation. Scattered benches, gazebos, and lush lawns offer plenty of spaces to sit back, unwind, and even enjoy a picnic. Families with kids will appreciate the designated children's areas, complete with family-friendly activities that make a day at the gardens a memorable outing for all. You can find a full list of activities on the official website.
Seasonal Guide
The Halifax Public Gardens are a year-round attraction, each season offering its unique charm and activities. Spring welcomes you with blooming cherry blossoms and daffodils. Summer is all about vibrant flower displays, like the chrysanthemums that my family and I enjoyed, and it's the best time for a cooling break from the city heat. Fall transforms the gardens into a colorful tapestry of foliage, while winter brings a peaceful, snowy atmosphere. No matter the season, there's always something exciting to experience, so choose your favorite time of the year to visit accordingly.
Tips for Visitors
Navigating your trip to the Halifax Public Gardens is a breeze, thanks to the multiple parking options available in close proximity. If you prefer public transport, several bus routes and a nearby ferry service from across the channel make access straightforward. Once you're done exploring the gardens, consider visiting some nearby attractions like Peggy's Cove or grabbing a bite at one of the local eateries that dot the surrounding area. The gardens are wheelchair accessible, ensuring that everyone can enjoy this oasis in the city.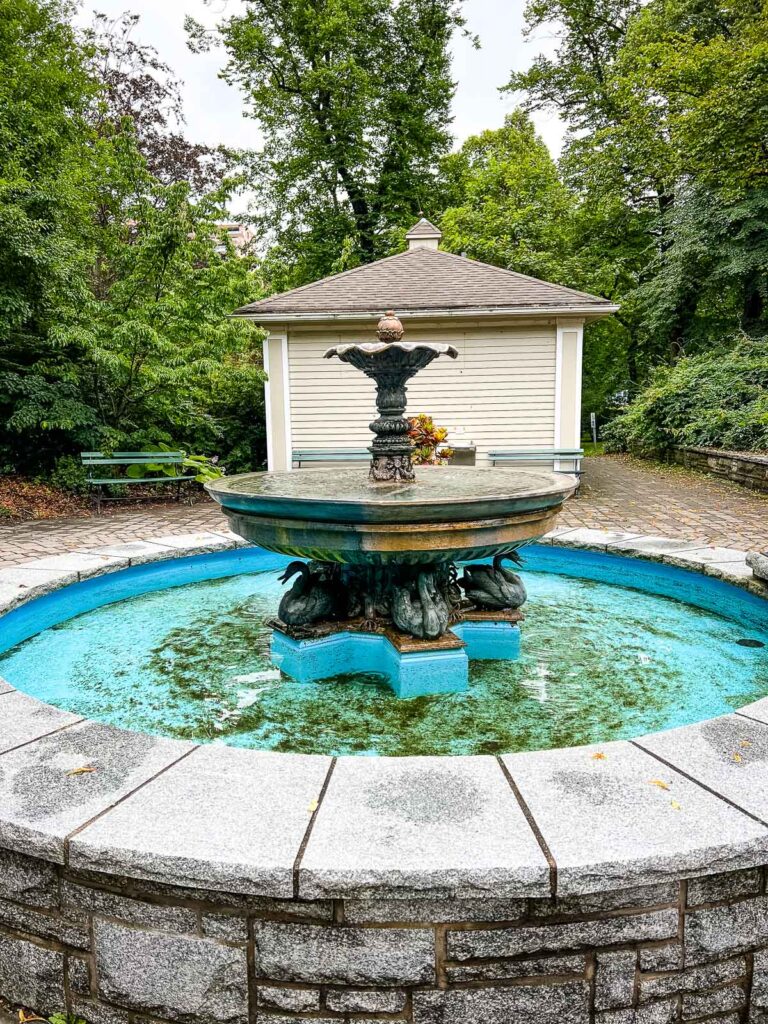 Conclusion
Visiting the Halifax Public Gardens isn't just about ticking another tourist spot off your list; it's about experiencing a living, breathing slice of Halifax's history and culture. It's a place that invites you to slow down, to look closer, and to reconnect with nature and loved ones. Whether you're visiting solo or with family, whether you're there to capture Instagram-worthy shots or simply to soak in the serene atmosphere, the gardens are a must-see. Take the time to wander, explore, and make your own beautiful memories in this urban paradise.