Located right on Victoria St. in Alliston, Da Grazia Ristorante is a chic and intimate family-owned restaurant. This was a charming spot for a delicious meal, and from the moment I placed the reservation, I knew we were in for a treat.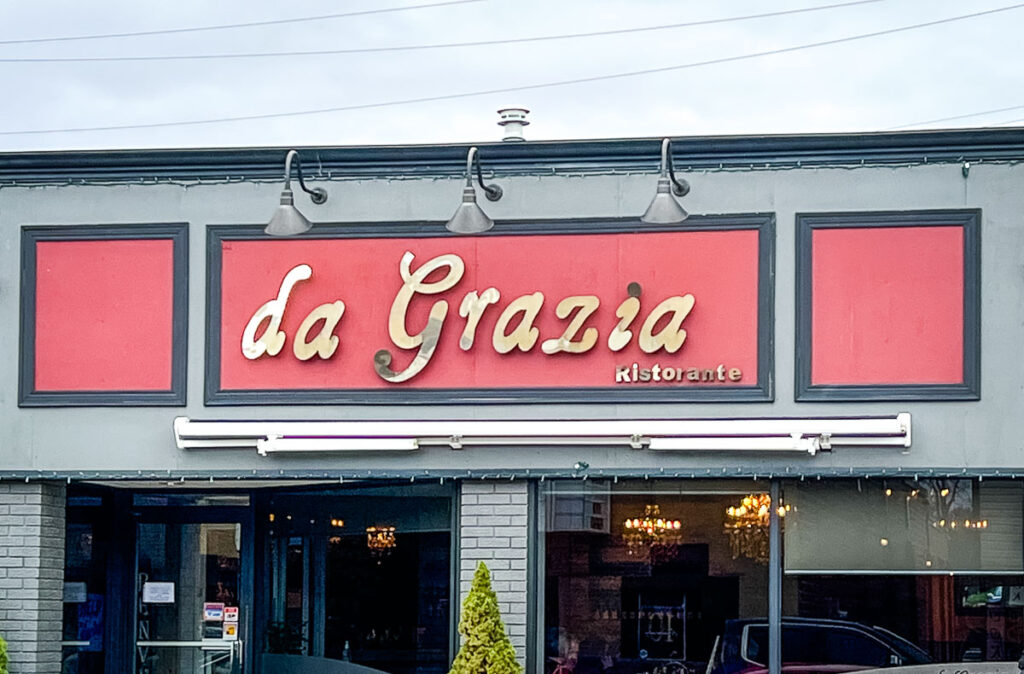 Authentic Italian Cuisine in Alliston
I called ahead to make a reservation, and the phone was answered by a pleasant woman who addressed me as signora, and with her lovely Italian accent, I knew we were in for a treat. We requested, as I usually do, a table by a wall – I can't abide sitting in the middle of the room – and she made a note of this.
First Impressions
We parked nearby, right on Victoria St., near other notable restaurants like Gust and a few minutes down the road from the Nottawasaga Inn.
This is a charming and cozy eatery with about a dozen 4-top tables. We were warmly greeted at the door and shown to our table, which I was happy to see was against a wall.
Our server, Francesca, was friendly and polite but not hovering – the perfect blend of attentiveness without being overwhelming. We chatted a bit, and she told us that her family moved here from Italy, opened the restaurant, and hadn't looked back since. And judging by how quickly the restaurant filled up, they will be around for many more years.
The restaurant is comfortable and polished, with a small bar near the side of the restaurant. Like many spots this size, it tended to get a bit on the loud side, but it was never overwhelming.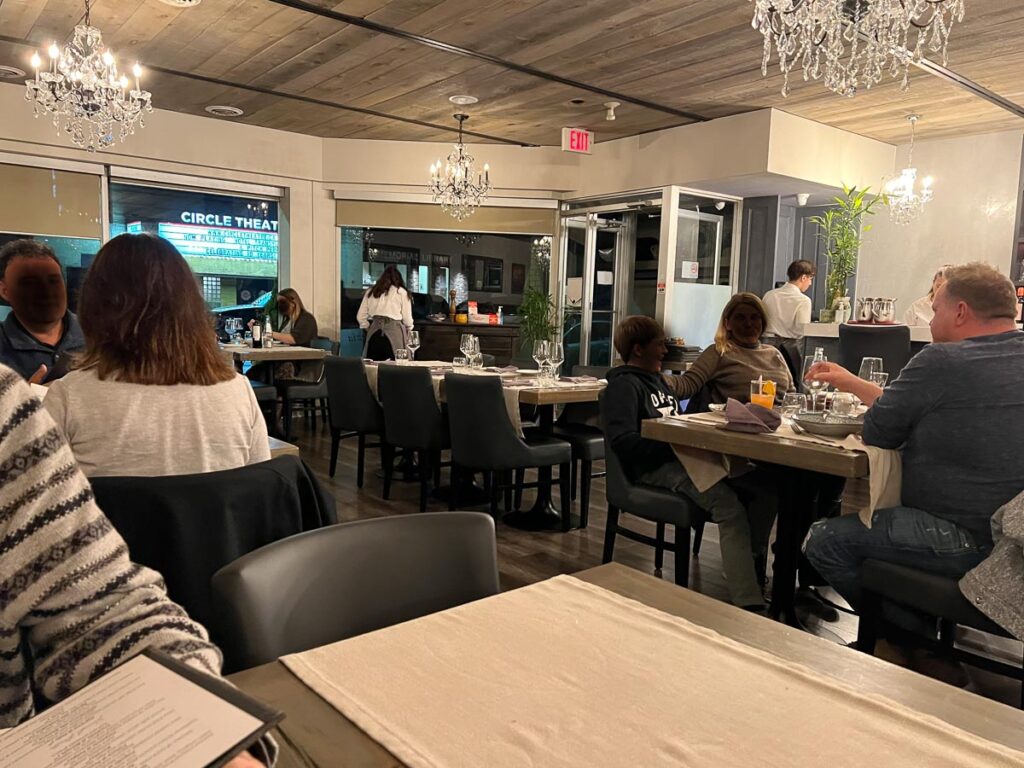 da Grazia Ristorante's Menu
The menu had a diverse selection of dishes on it, and Francesca informed us of a variety of specials to augment the menu. I was pleased to see a good selection of authentic Italian fare on the menu, and while there were pizzas and other Italian-American eats, most of the dishes were less common.
The Food
Portions were plentiful, and we were pleased with every bite of every dish! Matthew opted for one of the daily specials, a dish of chicken with prosciutto, green apples, and a vermouth demi-glace. I mopped up every bit of sauce from my Saltimbocca alla Romana dish, a meal of tender veal, prosciutto, asparagus, and a yummy sauce. Before we dove into the main event, we shared an order of the Crochette di Baccala, cod fritters. They were light, fluffy, and had a pleasant cod flavor. We also devoured the bruschetta, and while it was a good portion for two, it could have used some garlic, basil, or some other flavor.
For dessert, we enjoyed the Torta delle Nonna, a lovely custard tart. This was, apparently, a family recipe, and it was the perfect end to the meal.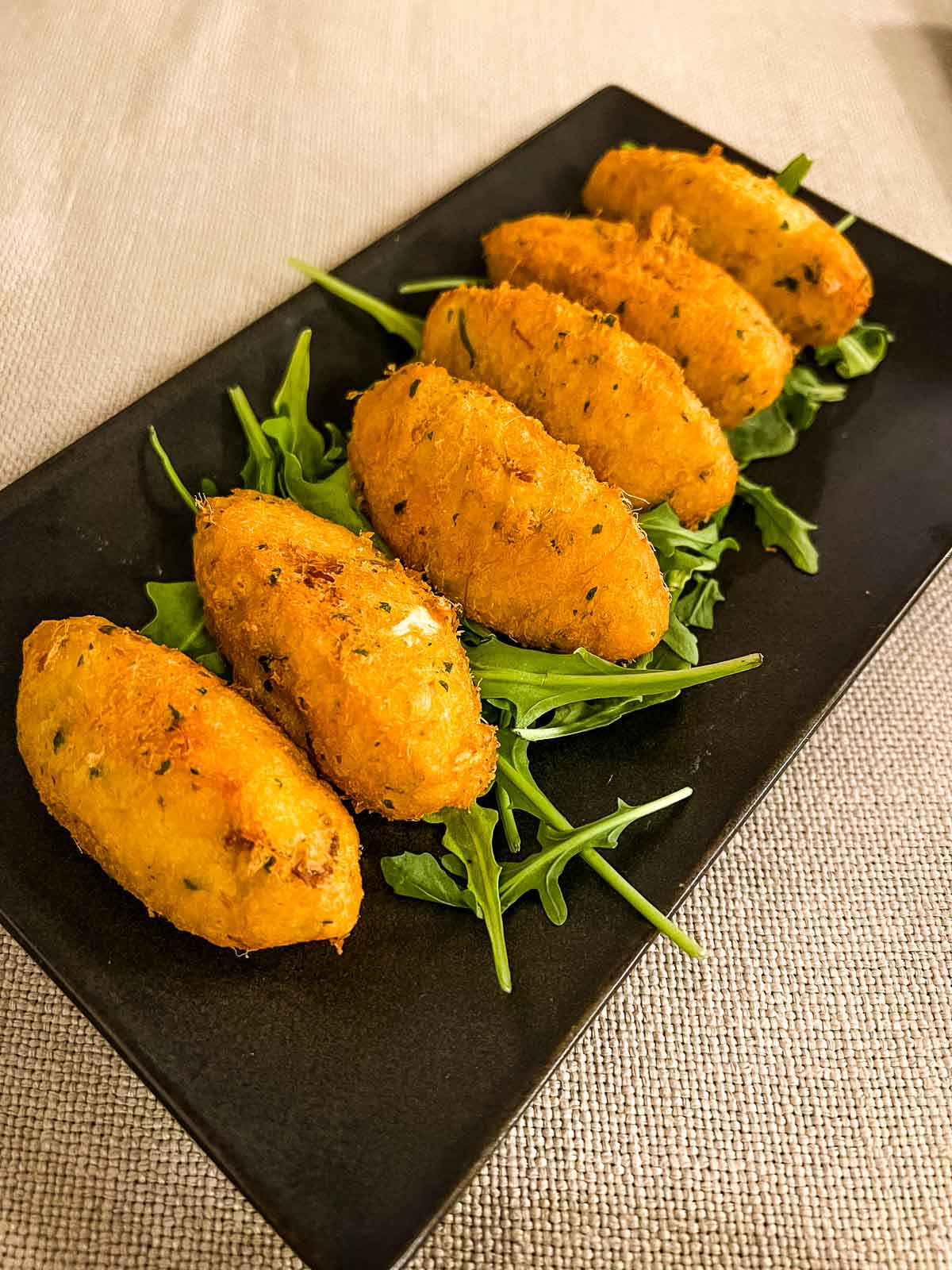 Wine and Cocktails
There was a great selection of Italian wines on the wine list, and I was pleased to see that they were affordable and approachable. By both the glass and the bottle, wine lovers will be pleased by the selection here. And we saw some cocktails leaving the bar area, but we didn't explore any of them.
The Final Word
We thoroughly enjoyed our meal at da Grazia Ristorante, and I wish we were in Alliston more frequently to enjoy this gem. From the service to the decor and the food, our meal was top-notch and would rival any restaurant in the big city. Our meal came to about $140 for a glass of wine, 2 appetizers, 2 entrees, dessert, and tip. People of Alliston, this is a rare gem – make your reservation today and enjoy authentic Italian dining without leaving town!
Contact Info for da Grazia Ristorante
Address: 20 Victoria St. E., Alliston, ON
Phone: (705) 435-0376
Have you visited da Grazia Ristorante in Alliston? Leave your thoughts below in the comments!