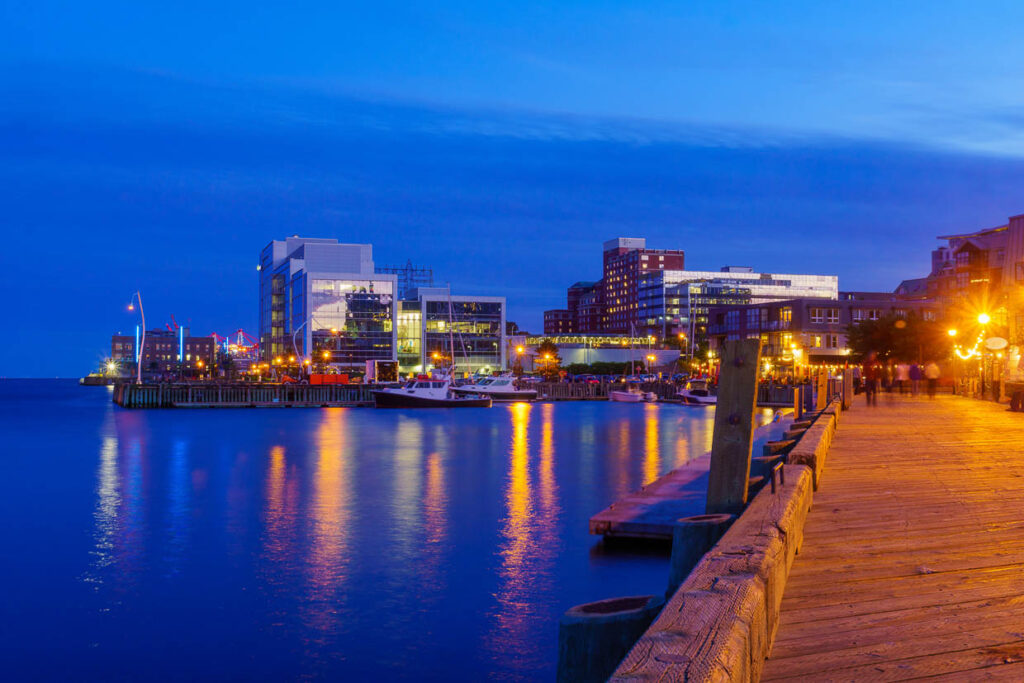 As someone who knows and loves Halifax, I can tell you that there's so much more to this city than just being the capital of Nova Scotia. From its vibrant culture and history to its exceptional cuisine and scenic views, Halifax never fails to impress. If you're looing for the best things to do in Halifax, allow me to guide you through my personal recommendations along with insider tips.
Museums
Let's start with some of the city's most enriching attractions, the museums:
The Maritime Museum of the Atlantic: It is simply a must-visit. Home to countless marine artifacts and the city's rich maritime history, you'll get a glimpse into the past, including stories about the Titanic and the Halifax Explosion. Located on the boardwalk, plan to visit this cultural gem.
Pier 21, the Canadian Museum of Immigration: Pier 21 is a national treasure that pays homage to the many immigrants who made Canada their home. It's a poignant and beautiful tribute, giving visitors a chance to walk in the shoes of those who shaped this nation.
Art Gallery of Nova Scotia: This is the perfect spot for art enthusiasts. It houses a brilliant collection of works by Canadian artists, emphasizing Nova Scotian and Indigenous artists.
Beaches
Despite being known for its historic sites and rich maritime culture, Halifax is also blessed with stunning beaches. Whether you're a fan of surfing, love a good beach picnic, or simply enjoy a calming seaside stroll, here are some of the best beaches around Halifax.
Crystal Crescent Beach: This is one of my absolute favorites. Located in Sambro Creek, it's known for its white sandy beaches and clear blue waters. There are three separate beach sections to choose from but be prepared for a bit of a hike to get to the last one.
Rainbow Haven Beach: Situated in Cow Bay, Rainbow Haven is a popular family spot. It offers beautiful views, picnic areas, and boardwalks. Remember that the water can be chilly even in the summer, so pack accordingly.
Lawrencetown Beach: Just half an hour outside the city, Lawrencetown Beach is a paradise for surfers. With consistent waves and a surf school on site, it's the perfect spot for both beginners and experienced surfers.
Martinique Beach: About an hour's drive from Halifax, Martinique Beach is the longest sandy beach in Nova Scotia. It's an excellent location for bird watching, as it's a protected area for the piping plover.
Queensland Beach: Conveniently located on the route to Peggy's Cove, this small but popular beach has warm waters and a relaxed atmosphere. It's a perfect pit stop during your day trip.
Beach Tips:
Always check the local weather and tide information before planning your beach day.
Do remember to respect the environment and clean up after your visit.
Don't forget to pack sunscreen, beach towels, and a good book!
Many of these beaches are less crowded during weekdays, offering a more peaceful experience.
No trip to Halifax is complete without checking out the boardwalk. This 4-kilometer stretch of waterfront features restaurants, bars, quaint shops, and plenty to see and do. During the summer months, you'll find festivals hosted here, and if the weather is nice, expect to see plenty of buskers, families, and people out for a stroll. Get a more detailed look at the Halifax boardwalk.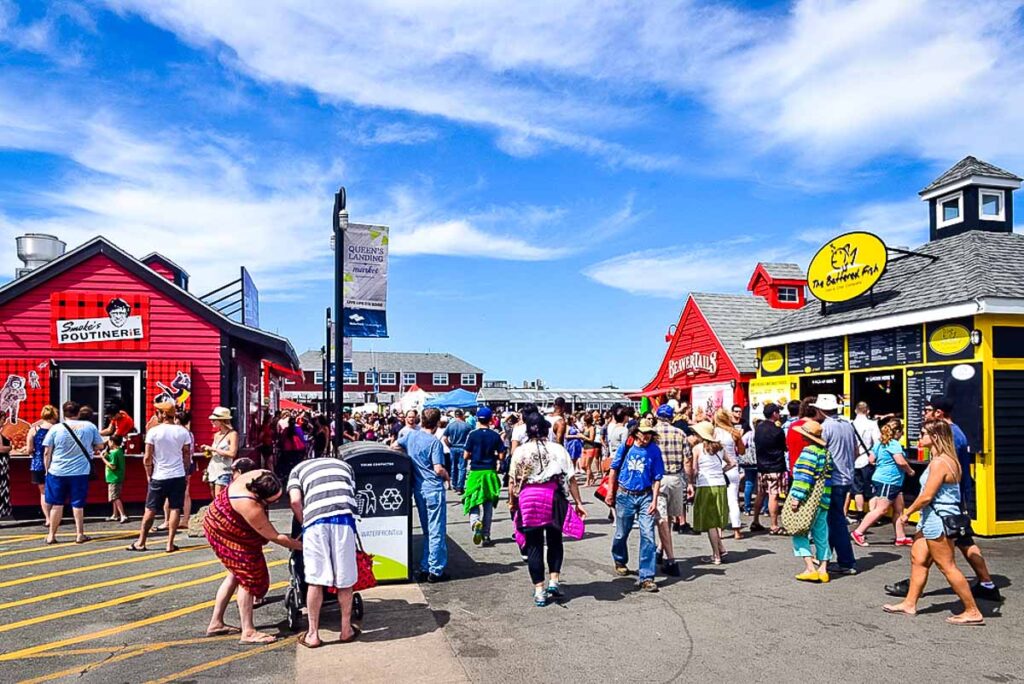 Restaurants
Halifax is a food lover's paradise. Here's where I usually take my taste buds:
The Bicycle Thief: Located at Bishop's Landing, this restaurant offers North American food with an Italian soul. Tip: Don't miss out on their delectable seafood.
EDNA (Eat Drink Nourish Always): It's one of Halifax's best spots for brunch. The atmosphere is chic yet cozy, and their locally-sourced menu is always a delight.
The Press Gang: Housed in one of downtown's oldest historical stone structures dating back to 1759, it's the place for oysters and innovative cocktails.
Halifax Donairs
A Halifax donair is not just a kebab; it's a culinary institution and a source of pride for locals. A sibling to the Greek gyro and Turkish doner, the Halifax donair has its own unique twist, making it quintessentially Nova Scotian. It was introduced to Halifax in the early 1970s by Peter Gamoulakos, a Greek immigrant who adjusted the traditional gyro recipe to local tastes by using spiced ground beef instead of lamb and creating a sweet, creamy donair sauce.
Donair meat is cooked on a vertical spit, then thinly sliced and wrapped in a warm pita with fresh onions, tomatoes, and the iconic donair sauce, which is a mouthwatering blend of condensed milk, vinegar, garlic powder, and sugar. The result is a rich, savory, and slightly sweet treat that's beloved by Haligonians.
One of the best places to experience a Halifax donair is undoubtedly King of Donair on Quinpool Road, which claims to be the first donair shop in Canada and was once endorsed by the legendary Anthony Bourdain. Other notable spots include Johnny K's Authentic Donairs and Tony's Donair & Pizza. These establishments have kept the original Halifax donair tradition alive, earning accolades from locals and tourists alike. However, be prepared for a messy eating experience—it's all part of the fun!
Live Music – Fiddle Fans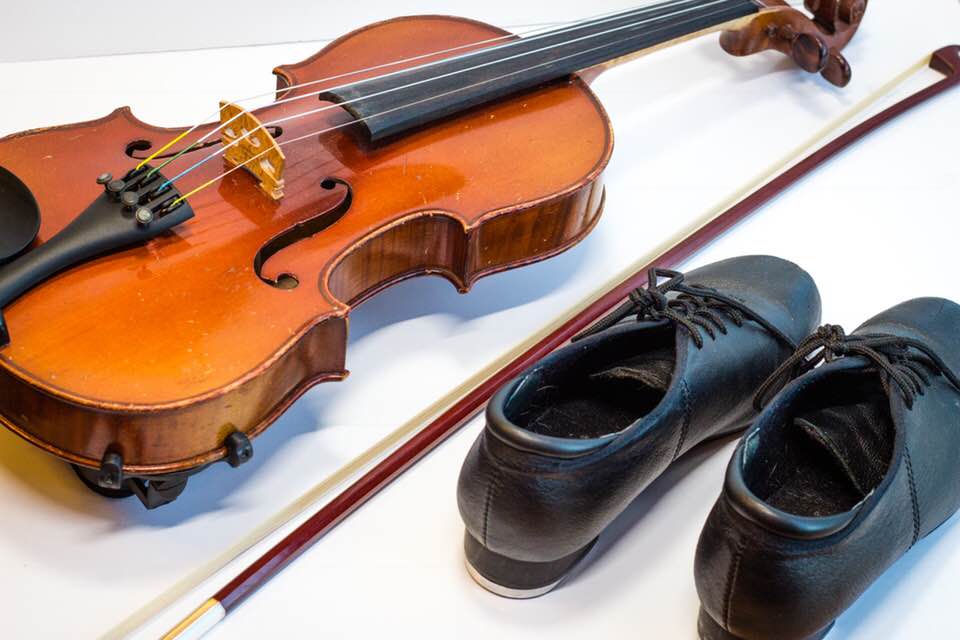 Halifax has a vibrant live music scene that reflects the city's rich cultural heritage and diverse influences. From rock and jazz to folk and country, you'll find live performances happening across the city every night. However, one of the most significant contributions Halifax has made to the world of music is the promotion and preservation of Celtic music, particularly fiddle music.
Fiddle music holds a special place in the cultural landscape of Nova Scotia. This traditional form of music was brought to the region by Scottish, Irish, and French Acadian settlers and has been passed down through generations. The Cape Breton style of fiddle playing, characterized by its drive, rhythm, and unique repertoire, is especially popular.
For those seeking live fiddle music experiences in Halifax, there are several venues and events worth noting, and if you can catch live step dancing, you'll be in for even more of a treat!
So, whether you're a lifelong fiddle music fan or a curious newcomer, Halifax offers ample opportunities to immerse yourself in this vibrant musical tradition. Let the lively jigs, soulful airs, and foot-tapping reels enchant you as you explore the city's musical heritage.
Ride The Dartmouth-Halifax Ferry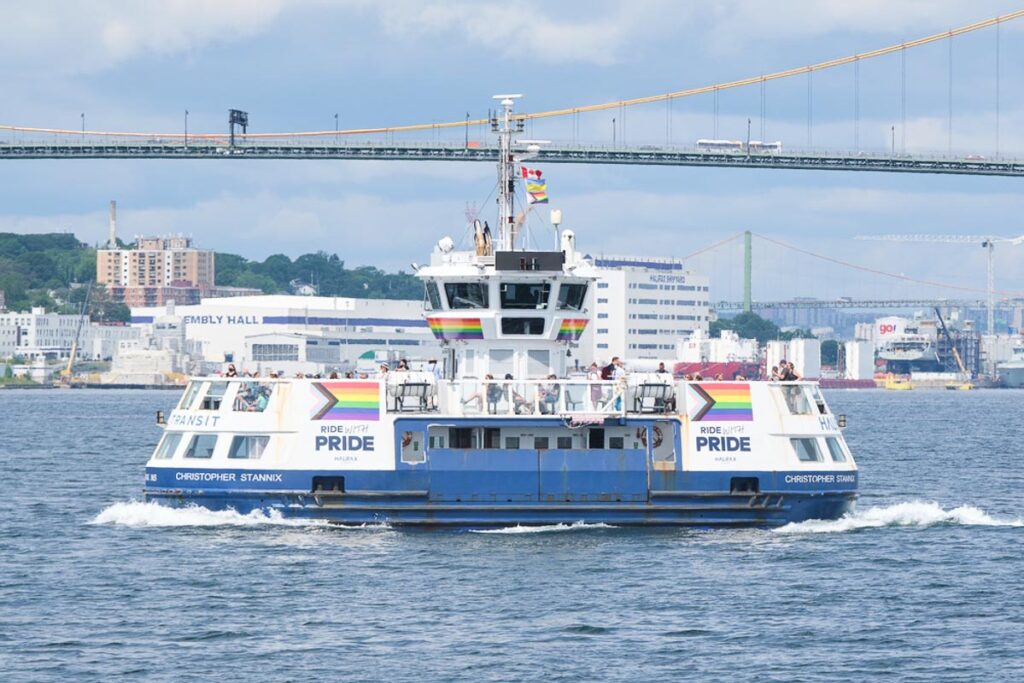 A symbol of the city's rich maritime tradition, the Dartmouth-Halifax Ferry is not just a means of transportation but an essential Halifax experience. It's the oldest continuously operating saltwater ferry service in North America, with roots dating back to 1752. Over the centuries, the ferry has evolved from a sail-and-row service to the powered vessels you see today.
The ferry runs between the Halifax Ferry Terminal on the Halifax Waterfront and the Alderney Landing in downtown Dartmouth. There is also a secondary ferry route to Woodside. The main Halifax-Dartmouth crossing takes around 12 minutes and offers a unique and charming perspective of the harbor, both cities' skylines, and the surrounding areas.
Schedule: The ferry service operates seven days a week, including holidays. It usually runs every 15 to 30 minutes, depending on the time of day and the specific route. Always check the most recent schedule and fare information on the Halifax Transit website before planning your trip.
Fare: The adult fare for the ferry is around $2.75 CAD. Tickets can be purchased on-site; exact change is needed if you're paying in cash.
Alderney Landing: Once you reach Dartmouth, take some time to explore Alderney Landing. It's home to a theatre, an art gallery, and a weekend farmer's market. The area also has some great eateries. My personal recommendation is the Battery Park Beer Bar & Eatery, which offers an impressive selection of craft beers.
Views: The ferry ride provides some fantastic photo opportunities. Be sure to have your camera ready to capture the Halifax skyline, the Dartmouth waterfront, the nearby islands, and the open expanse of the harbor.
Bicycles: If you're exploring Halifax on two wheels, you'll be pleased to know that bicycles are allowed on the ferry. It's a great way to extend your biking adventures into Dartmouth.
The Dartmouth-Halifax ferry is more than just a boat ride—it's a link to the city's past, a testament to its vibrant present, and a promise of its continued future. Don't miss the opportunity to experience this essential part of Halifax living.

Ask for a transfer which will get you a free trip back within an hour, so you can spend some time on the Alderney Landing waterfront.
Day Trips
To really experience the magic of Halifax, you must venture a bit outside the city:
Peggy's Cove: Just an hour's drive from Halifax, this quaint fishing village with its iconic lighthouse is a postcard-perfect spot.
Lunenburg: A UNESCO World Heritage Site, Lunenburg is renowned for its brightly colored buildings and the Bluenose II schooner. It's worth the 1.5-hour drive.
The Bay of Fundy: Known for having the highest tides on earth, the Bay of Fundy is a natural wonder that you don't want to miss. Go for a day of hiking, whale watching, or just admiring the magnificent views.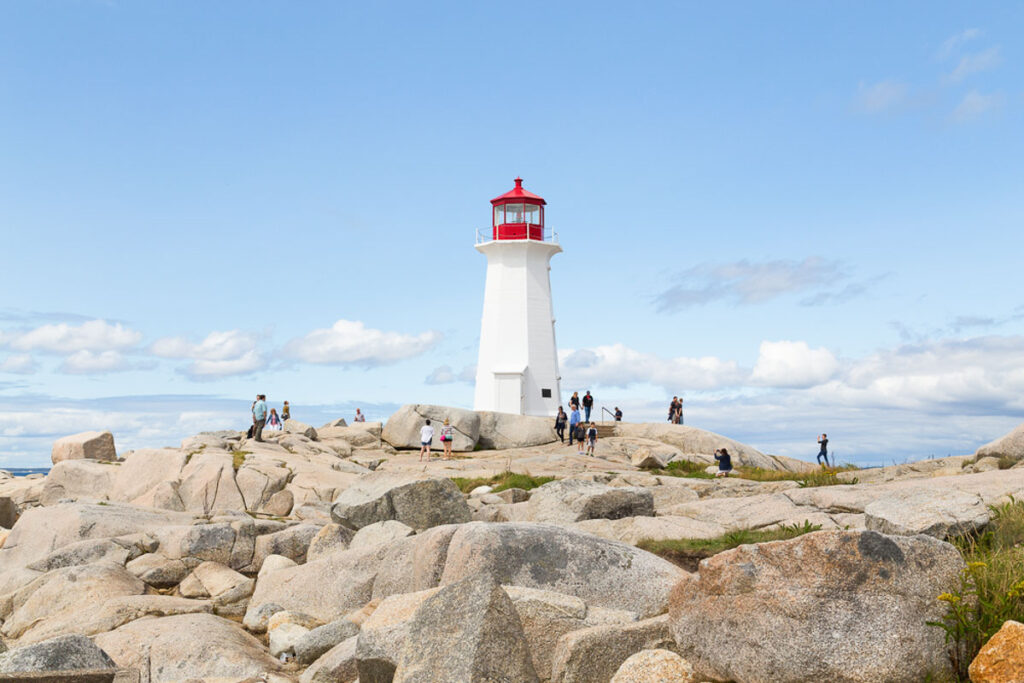 Insider Tips
Halifax's waterfront is beautiful all year round, but the summer months bring special events like the Buskers Festival and the Royal Nova Scotia International Tattoo Festival. Plan your visit accordingly.
The Public Gardens are a hidden gem in the heart of the city, perfect for a leisurely walk or a picnic.
If you love craft beer, a visit to the Alexander Keith's Brewery is a must. The tour not only includes a history of beer in Nova Scotia but also a tasting session.
For a great view of the city, hike up to the Citadel National Historic Site.
Remember, Halifax isn't just a city; it's an experience. This guide just scratches the surface of what it has to offer. But as you navigate its charming streets, explore its rich history, and sample its delicious food, you'll find your own favorite spots, creating memories that will last a lifetime.